As an ecommerce site owner, few things are as frustrating as putting a lot of work into SEO, only to see traffic decrease. You start to doubt your previous strategies, maybe start blaming Google for the lost traffic. At the end of the pity party, you're still left with organic traffic to recover and a website to reoptimize.
How do you go about getting all that lost traffic back?
While Google can be very unpredictable, updating its search algorithms whenever it wants, you will still need to rely on SEO principles to boost your traffic. Here are some things you can do to get back the traffic you've lost and attract more new views.
Identify Missing Keywords & Traffic Details
Most of your site's organic traffic comes from Google searches, and when some of your keywords or keyword variations drop, your ranking goes down too. This means you have to find the keywords that point to your page and those you have lost.

To do this, you will need Google Search Console.
Go to Google Search Console and then go to Performance > Search Results > Pages.
Click on Date Range, and make a comparison. "Last three months against previous period" a good option
Look at the pages to see which ones have dropped in rankings between the comparison periods.
You can then select the page and go to the "Queries" column to check
This process is a bit complicated and tedious, but you need to understand what content pages have dropped in the search rankings and which terms.
Review What Content Went Up In the Rankings
If your content has gone down in the rankings, someone else went up. Check what content went up in the search rankings. There's probably more than one article that went up in the rankings when you went down.
You can track and view changes in search rankings using SEO tools like Ahrefs.
Set aside some time to review the content that went up in the rankings. Consider things like the headings that were used in the text, the headline text, and metadata. You should also review the article's length and if or where their content is better than yours.
Online tools like the Detailed SEO plugin can be great for on-page analysis.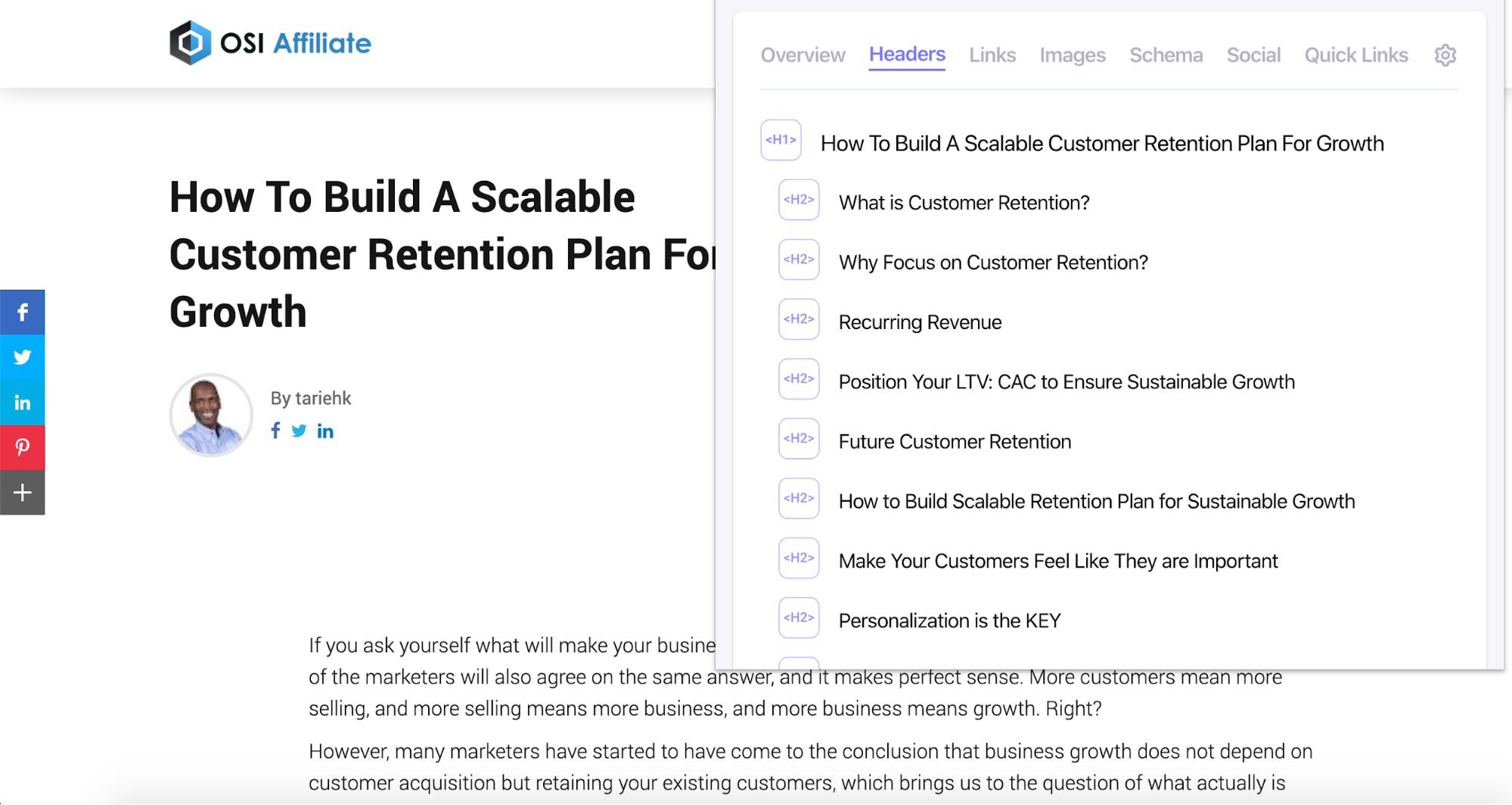 The plugin has various tabs that give you an overview of the article. There are plenty of other extensions that have similar functionality to Detailed.
As you review the content from your competitors, note down your findings. Try and identify any trends in the content that has gone up in rankings. Also, consider how to improve your content based on your analytics analysis.
Update Content On Your Page
If you want to improve your search rankings, you'll need to implement fixes that will send your articles back up the search results. There will be two elements to this process. First, review the quality of the content on your page.
Start by comparing the headings and title tags used on your content against that of ranking competitors. Imitate the things that your competitors are doing that seem to work.
You could:
Change or add new headings
Add new sections with more content
Improve product descriptions, if it happens to be a product page
Update the metadata for your article
Increase the keyword density (the keyword density should be around 0.5-1%)
Once you've made adjustments to the article, use a grammar checker to fix spelling errors and typos. There are plenty of good grammar checkers.
Secondly, make sure the images and graphics on the page are of high quality. You might need to upload new images that have a higher resolution, for example. I recommend image file sizes that are no more than 150 kb. Much more than this, and the page will take a long time to load.
The final thing you should do is check the number of internal links to your page. You can check internal links on Google Search Console.
It's important to link between your pages, as this improves the user flow around your site. Internal links are also a ranking factor on Google. Make sure the page you want to rank has sufficient internal links.
Ideally, all of the content on your site content should be within three clicks of your homepage.

Once you've made all the changes you think are necessary to the page, consider other factors impacting your search rankings, such as technical SEO issues.
Fix Technical SEO Issues
The on-page fixes to your content might be enough on their own to boost your search rankings. However, there might be technical issues that are impacting your search rankings.
One example of a common technical SEO issue that impacts search results is page speed. A page that is slow to load will generally have a high bounce rate. That means the person clicks on the link and then leaves without visiting another page of your site.
If the person goes back to the search results and then clicks on a result below yours, it implies there are issues with your content that need to be addressed. As a result, Google is more likely to push your article down in the search results.

You can check your page speed using a tool like
Google PageSpeed Insights
.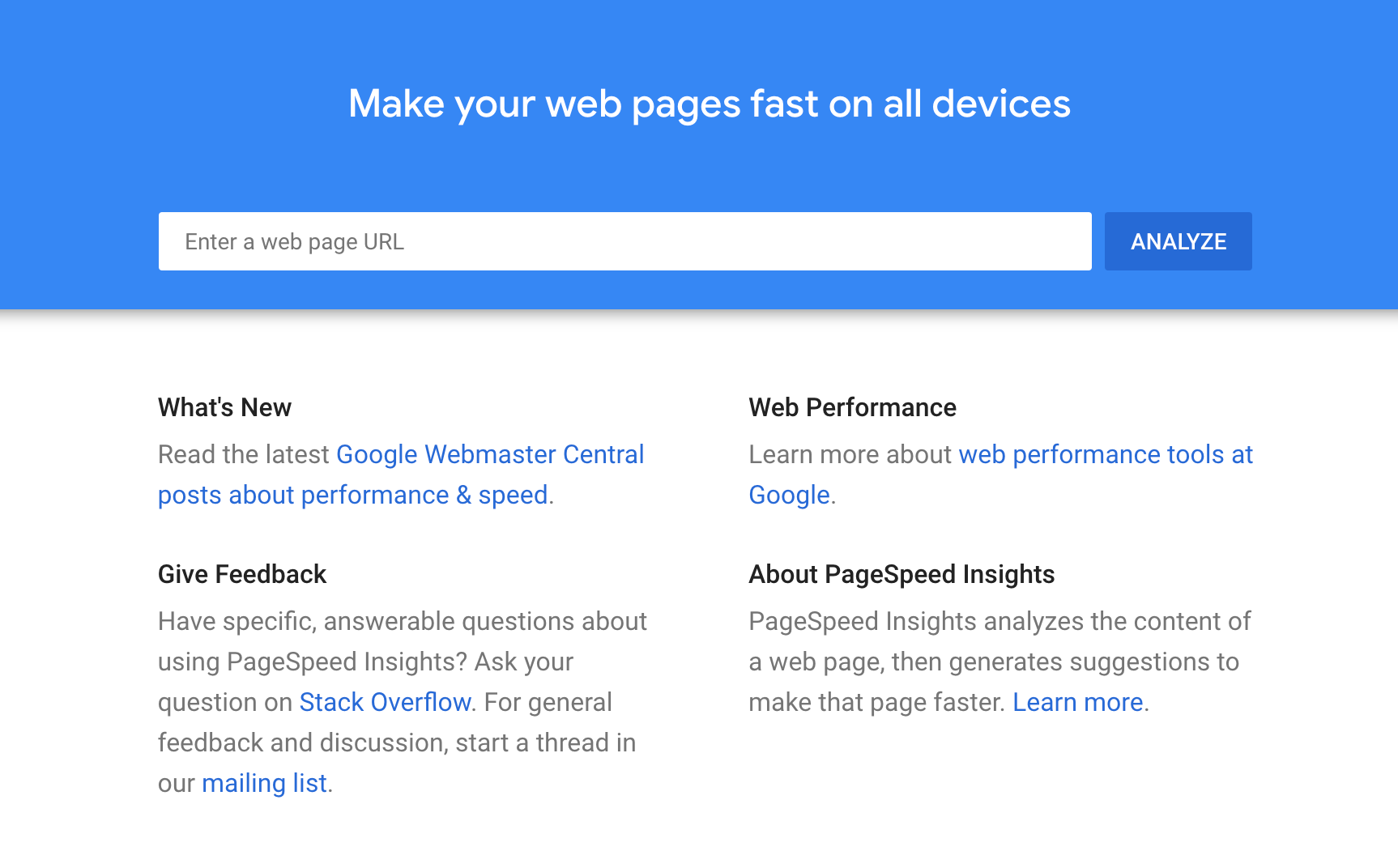 The PageSpeed tool is really handy because it provides you your page speed and suggests ways you could improve the load speed. If you fix the problems and improve your page speed, you'll provide visitors with a better user experience. That improved user experience could be enough to send you a bit higher in the rankings.
If you don't have the technical skills to implement those fixes, you can hire a freelancer. Use a time clock app to track how long it takes to make the fixes, so you know what you should be paying for their time.
Analyze Your Website Backlinks
Backlinks play a major role in where your content appears in search results.
Well, not all backlinks. Links to your website or page from an authoritative source play an important role in where your content appears in the search results.
The final part of your review should be to look at the backlinks to your page. You can use an SEO tool like Ahrefs to review the backlinks to a page.

Look at the backlinks to your page, and check out lost backlinks. There are two potential problems to watch out for:
You've suddenly got a lot of spammy links to your page. Spam links can harm your page and negatively impact search results. The solution is a disavow.
You've lost some powerful backlinks to your page. If that's happened, try to find a way to either get those links back or secure new powerful backlinks to your page.
You should also look at a strategy to secure more backlinks to your site. You can do guest post outreach to pitch content ideas to sites, or ask for link inserts. Regardless of the approach you take, you'll probably need to use an email finder like Find Emails or Prospect to secure the details of the editor.
Build A Refined Strategy & Fix The Issues
A good strategy for regaining your organic traffic doesn't end with gaining the top spot for your desired keywords. You will continually need to review your results and make changes to your site and content if you want to stay on top of Google's ever-changing algorithms.
While sticking to the basics will help you keep your leadership position, there are certain things you need to be aware of when it comes to SEO. Google usually announces updates to its algorithm a month or two ahead of time, which gives you more than enough room to make the changes needed to keep ranking and to fix any issues which may affect your SEO as a result of the update.
5 Tips To Gain Additional Organic Traffic to Your Ecommerce Site
Once you have recovered lost traffic, shift your sights to driving more traffic to your site. While getting organic traffic is a lot less complicated than it looks, traffic competition is also very tight, with both long-established sites and up-and-coming sites battling for the top spot in the SERPs. Implement the tips below to improve your search traffic, rank for new terms, and get those leads you are looking for.
Identify Opportunity Keywords
You might have already identified the keywords you want to rank for during your initial SEO campaign, but you shouldn't stick to what has already worked for your site. The more keywords your site ranks for, the more traffic it will generate.

There are several methods to identify keyword opportunities. First, start by considering the searcher's intent of your ideal customer. Look for seed keywords and longtail keywords.
For example, the seed keyword "IT certification" could yield an opportunity keyword like "where to get IT certifications." You can use a tool like Google Keyword Planner to find related keywords.
If you search for "IT certification" in the United Kingdom, for example, it will also uncover opportunity keywords such as "IT fundamentals," "IT project management course," and "CompTIA IT fundamentals."
The average number of searches per month is an indicator of the traffic that you could attract if you manage to get into the top positions for these keywords.
While Google Keyword Planner is a great free tool, I use Keywords Everywhere, which is a great cheap tool. With keywords everywhere, you can see the search volume results directly from your browser. I find it a slightly faster way to check search volumes.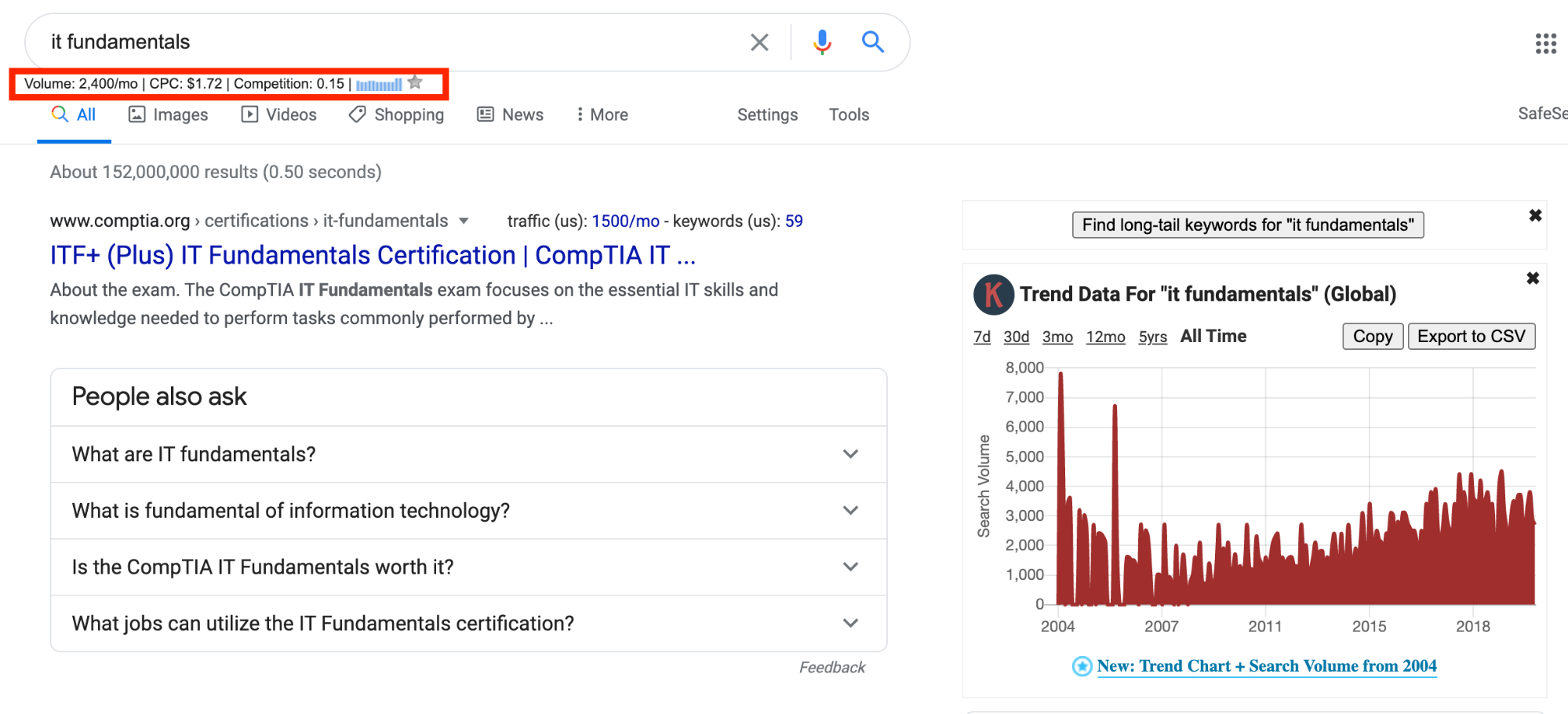 Once you've identified relevant keywords, create content to target those keywords. Once you've created the content, you'll need to spend a lot of time trying to get that content to rank.
Improve Your Underperforming Pages
One of the easiest ways to boost traffic to your site is to work on your underperforming pages. You can use the tactics I shared earlier in this guide to improve the search results for your content. Start by reviewing how your content compares with the competition and then considering how you can improve the content and fix any technical issues you might encounter.
Another strategy you could try is to play with the structured data markup associated with the search result. Structured data markup impacts the appearance of your search results. For example, look at how Amazon uses structured data markup for the result for the search term below.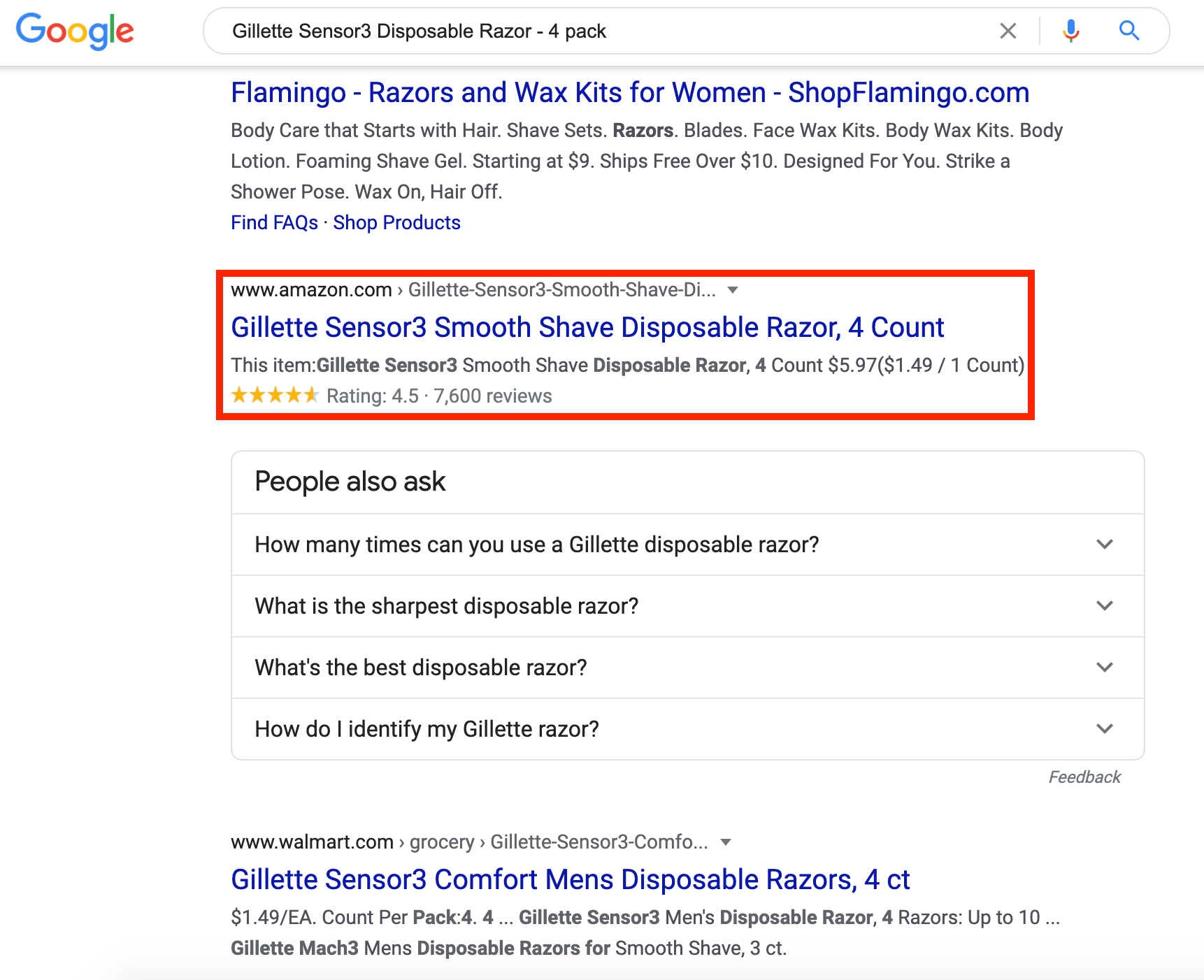 You can see their search result has review stars below it. These review stars make the result stand out compared to Walmart, which doesn't use the review schema.
Product and offer schemas could differ according to industry. A product schema for a physical product, such as a vacuum cleaner, will have different content from a product schema for software.
Improve Website Speed
You might already be aware of this, but your website's loading speed directly affects site visitors' experience. Studies show that close to half of internet users tend to leave a page if it doesn't load completely within two seconds, and every second of delay in page load time means you'll have 11% fewer page views.
If your page performs poorly, don't even think about getting repeat visits -- close to 80% of customers claim they wouldn't return to a site that loads very slowly.
To avoid this, you need to increase your site's loading speed. Here are some things you could do to make your site load faster:
Minify your files: Unnecessary elements in your code, such as white spaces, line indentations, and line breaks, tend to bog down your site.
Reduce image sizes: Images tend to be very large files. However, since your website can't live without them, you will need to reduce image sizes. For example, instead of forcing a 2000-px wide image file to appear as something 500 px wide, just crop the original large file so it would fit inside your screen.
Use a Content Delivery Network: A Content delivery network (CDNs) reduces loading time by storing your site in multiple servers in different locations.
Remember, building a faster and more responsive website means your visitors will load your site faster and spend more time on it.

Use High-Quality Images With Alt Tags
The human mind is drawn to images and processes them faster than written content. People want to know what exactly they're looking for, and having clear images of your product will help customers identify your product as they browse through the category pages. Use high-definition images taken from different angles, and if possible, in different colors.

Aside from boosting your sales, combining images with alt text (the text that appears as you place your mouse pointer over the image) will improve your SEO and increase organic traffic to your site. Alt-text is searchable from Google, and when you have a high-quality image with alt text that accurately describes the product, a customer is more likely to click on it, taking them to your page.
More Relevant Product Page Content
Online shoppers get drawn in by nice images, but traffic isn't guaranteed unless the content is relevant and contains the information needed to make an informed decision. Many product pages contain boilerplate descriptions provided by the manufacturer, with very little content that described the product.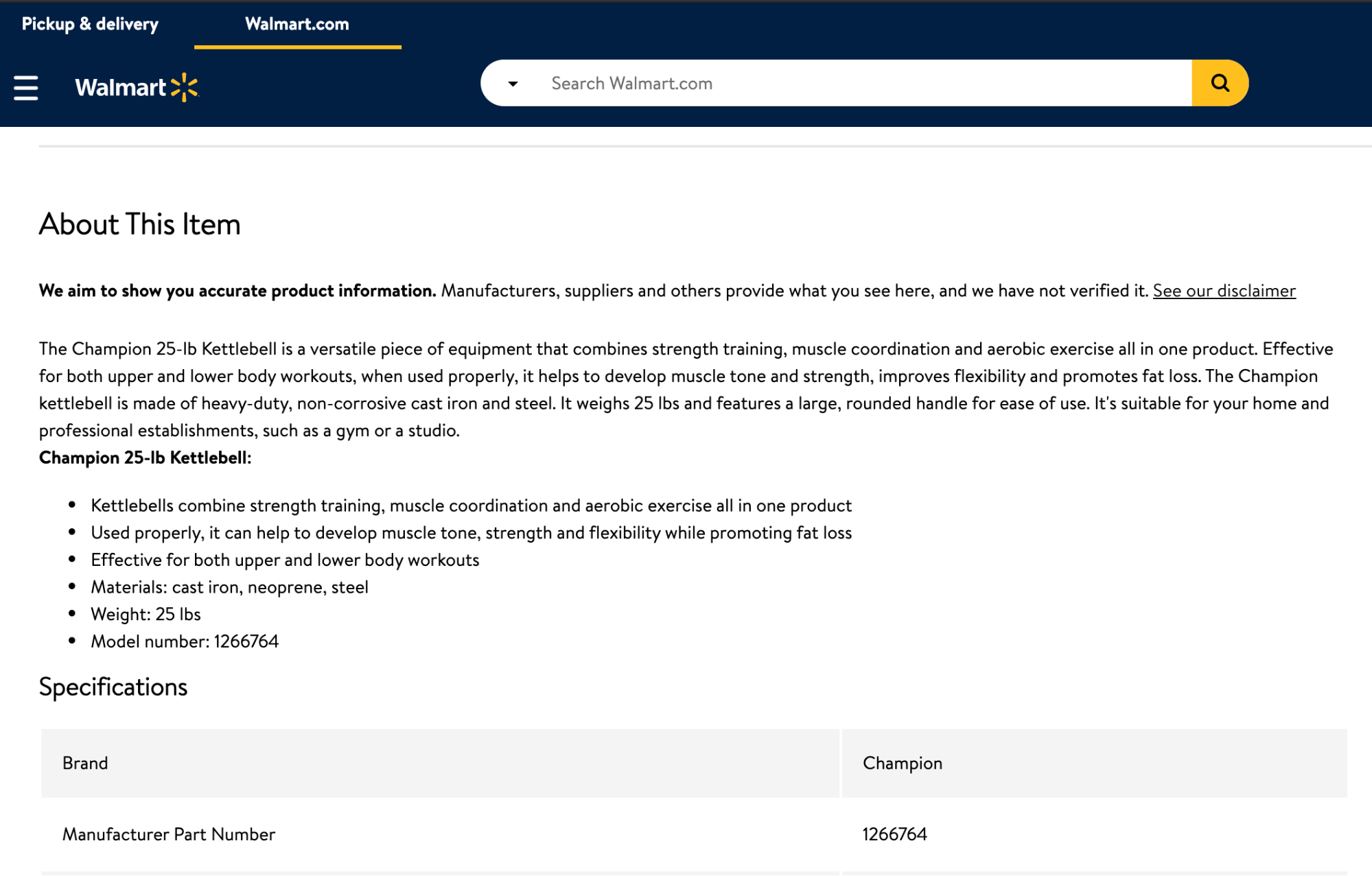 Here's a tip: Nobody reads manufacturer descriptions! Buyers want to know more about the product, not who made it. They're looking for product dimensions, prices, number of items in stock, and even the product's color, and that's what you need to improve in the product page content.
Bottomline
Losing organic traffic is one of the most challenging parts of running an ecommerce site. There are so many things that you potentially need to fix before you could stop the bleeding, and you might have to wait a while before those fixes succeed in getting the traffic you've lost.

When you analyze your site, improve its SEO, and fix on-site elements the right way, you not only have a chance to recover lost traffic. You also have the opportunity to help your organic traffic exceed its previous levels. It takes time and effort to achieve these goals, but in the end, the results are worth all the work you put into it. Best of luck with your organic traffic recovery!