If you are here, you are either a WooCommerce store owner or someone who is planning on building one, didn't I guess it right? I also assume that you are in need of plugins that will help you along the process.

If so, this article is for you. It contains a segmented list of all the best plugins that will come in handy for you in building and scaling your business.

Let's not waste anymore of your precious time and go straight to the list.

Best Plugins for Customer Experience
Ensuring the best customer experience in your store is inevitable for your store's growth. There are hundreds and thousands of plugins to help you achieve it for your WooCommerce store. Here are the best picks from them.

Live Chat by Formilla
Being connected with your customers and helping them with their queries is essential for improving the customer experience at your store. Live chat plugins help you with it to a great extend. This Live chat plugin enables you to easily add the live chat feature to your WooCommerce store.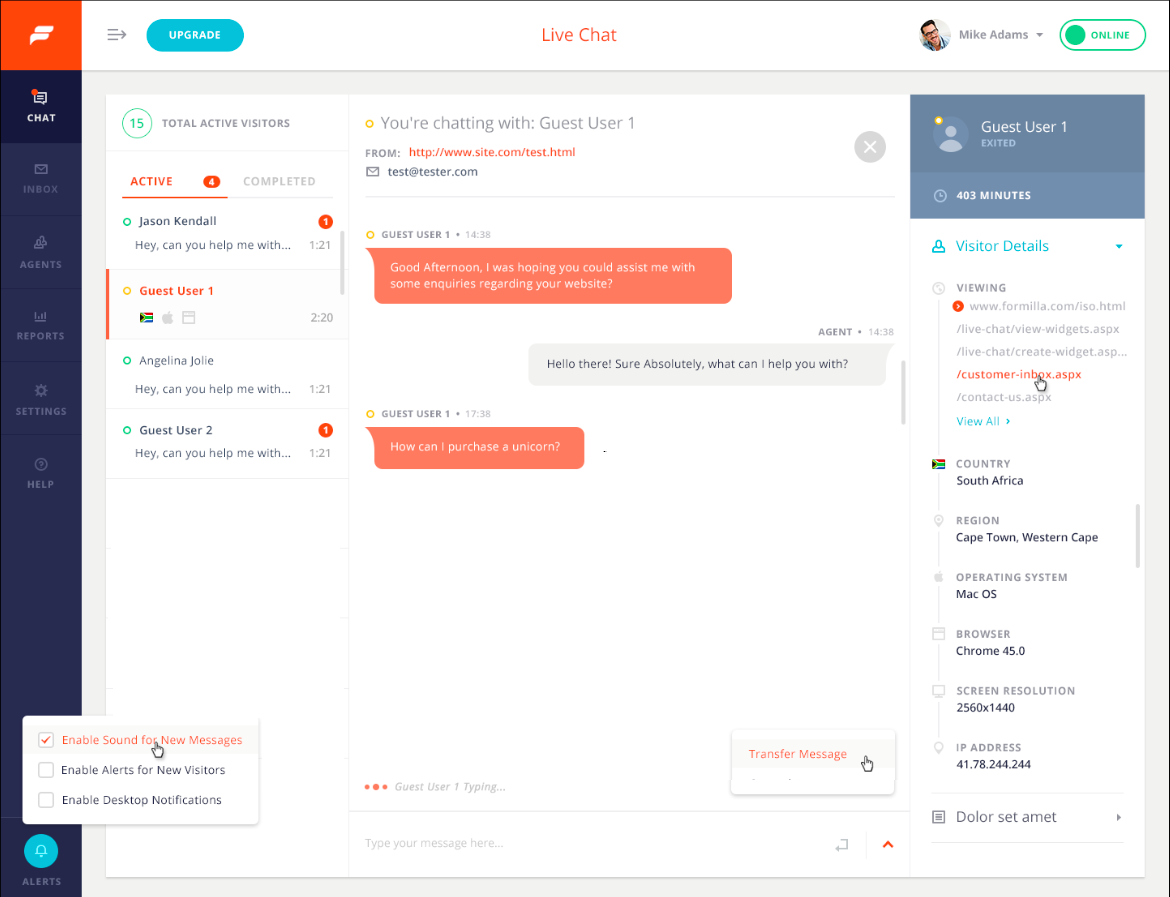 Key features of the Plugin
Quick installation and set up.
Mobile-ready chat widget.
Real-time visitor monitoring for deeper analytics
Multi-language support
Chatbot support to enhance customer experience
Marketing automation
Desktop notifications
Canned replies to provide quick responses.
File-Sharing facility
WooCommerce Multilingual
If you are running a store having customers from multiple countries, ensuring that your site has the best multilingual support is necessary. Running a multilingual store will help you grow customers without any boundaries. WooCommerce multilingual plugin helps you achieve just that.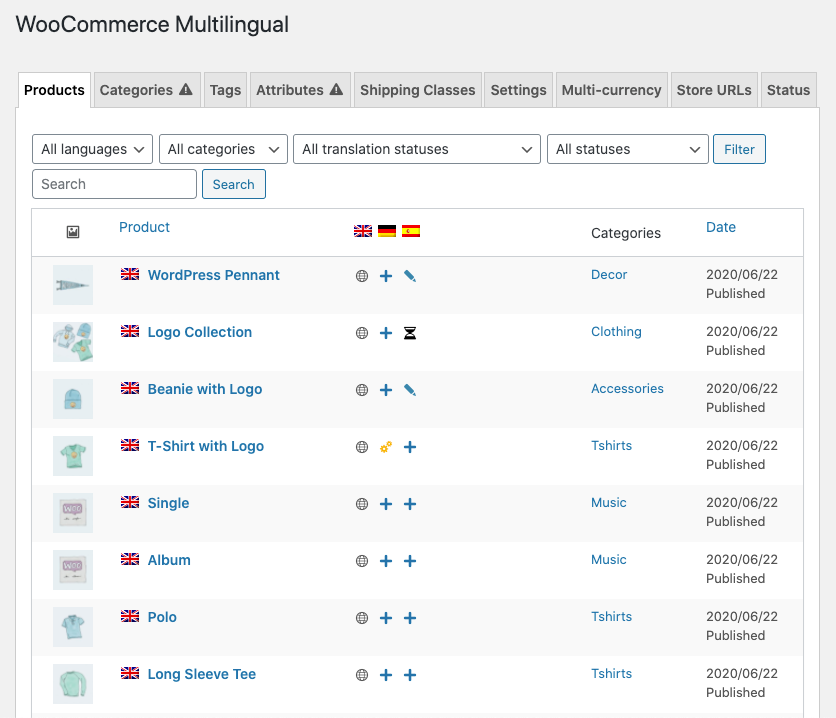 Key Features of the Plugin

Supports translation of all types of WooCommerce products in your store.
Maintains the same language throughout checkout.

Allows enabling different payment gateways based on a customer's location.

Inventory tracking without breaking products into languages

Multiple currency support

Lets you enable different payment gateways based on your customers' location.
Product category and attribute management.
Best Plugins for GDPR Cookie Compliance
With the enforcement of the GDPR law, it has become mandatory for every website that has visitors from the EU to comply with the law. Cookie compliance is a major part of the law that most websites find it hard to deal with. Here are the best plugins that will make your journey towards GDPR cookie compliance a far more easy one.
GDPR Cookie Consent
This WordPress Cookie Consent plugin is armed with powerful features that enable easy compliance with the GDPR law. From cookie notice to CCPA and DSGVO compliance, you can achieve a lot with the help of this plugin.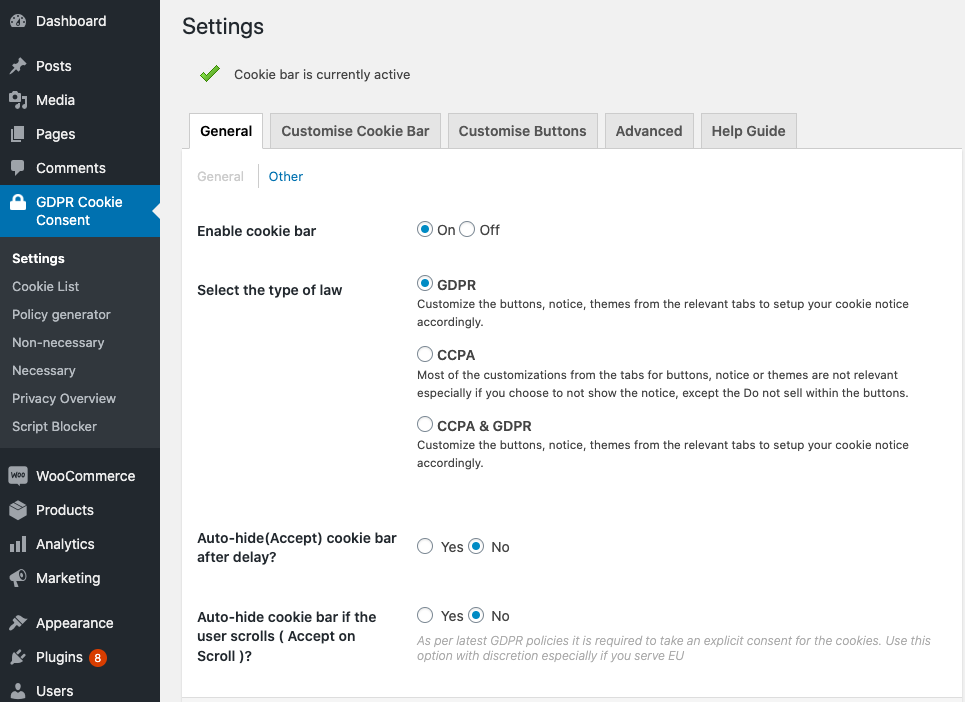 Key Features of the Plugin
Fully customizable cookie banner (Add 'Accept', 'Reject' buttons for cookies.)
It lets you perform a cookie audit on your website to detect cookies.
Shortcode for displaying cookie list
Automatic script blocker
Privacy policy generator
Assistance in CCPA, DSGVO compliance.
Its pro version has extra features like automatic cookie scan, auto-cookie categorization, cookie notice exclusion using Geo IP, cookie consent log, etc.
Complianz - GDPR/CCPA Cookie Consent
Complianz plugin is another great option to ensure GDPR cookie compliance of your WordPress website. Along with GDPR, it supports CCPA, PIPEDA, DSGVO as well as a customized Cookie Policy and a conditional cookie notice.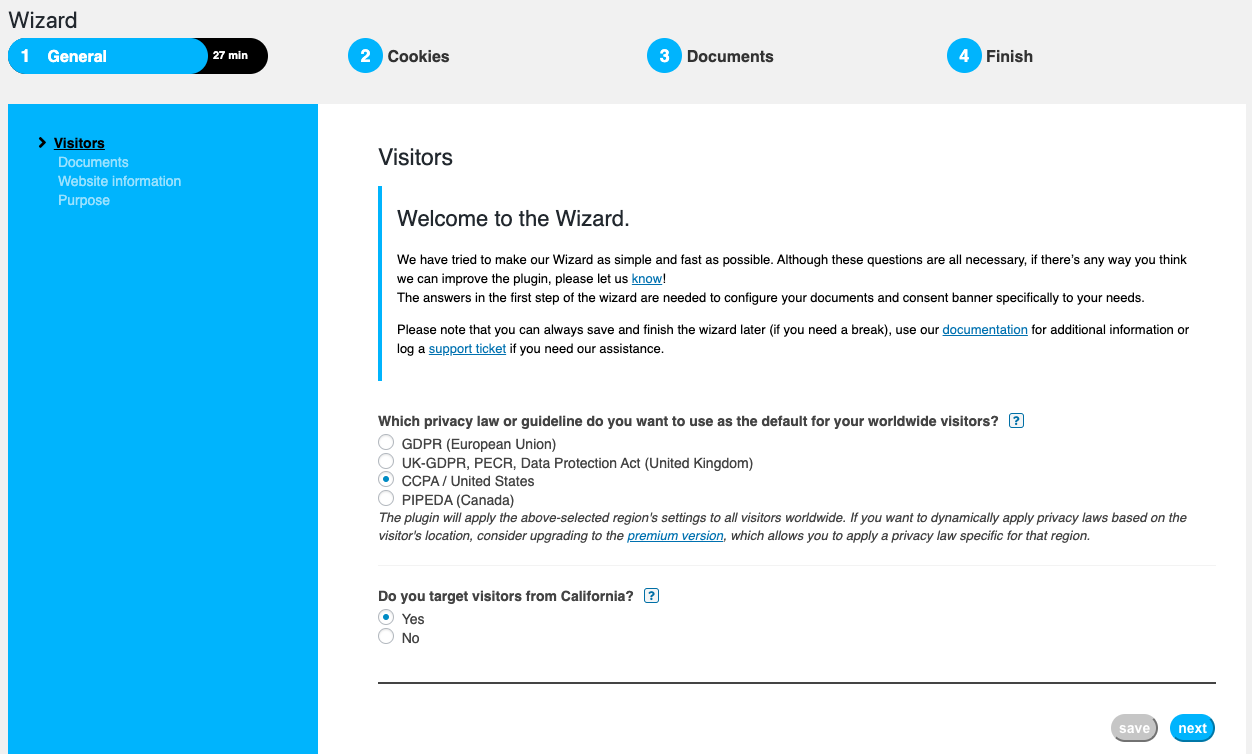 Key Features of the Plugin
Custom cookie banner based on region/subregion
Category Based Consent
Periodical Cookie Scan
Cookie policy generator
Third-party cookie blocking
Its pro version includes features such as Geo IP based cookie consent, consent statistics, conditional consent, and dedicated cookie banners for target regions
Best Plugins for Advanced Coupon Functionalities
If you are not satisfied with the built-in coupon features of WooCommerce and are looking for further features, adding a coupon plugin is the best option. You can try one of the plugins listed below.
Smart Coupons for WooCommerce
This WooCommerce Coupon plugin is the best option for adding advanced coupon functionalities to your WooCommerce store. With the help of the plugin, you can make the most out of holidays and similar sales events by offering tempting deals/discounts to your customers.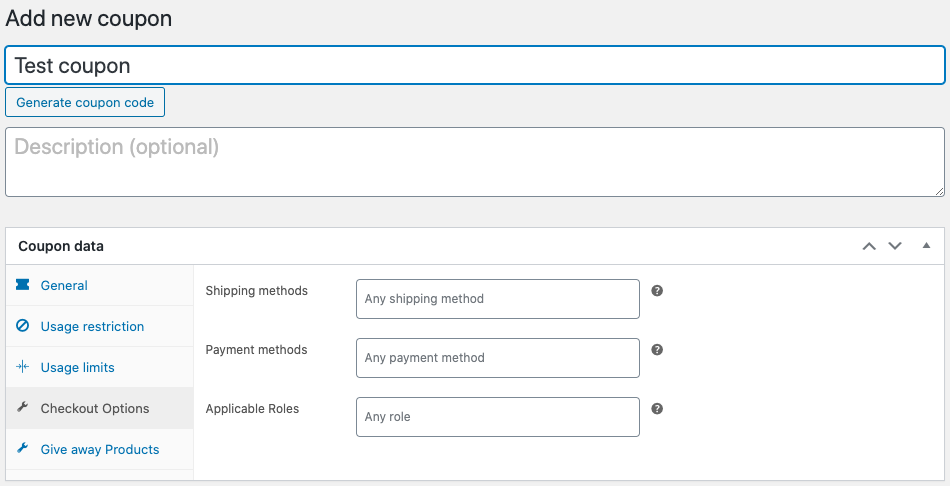 Key features of the plugin
Create coupons based on shipping methods, payment methods, and user roles
Set matching product discounts based on quantity/subtotal
Allow discounts to be automatically applied

offer to give away free products with coupons

Advanced coupon styling options

Configure a start date for coupons

Duplicate coupons

Country/location-based coupons, store credits/gift cards, combo coupons, etc., are premium features of the plugin

Advanced Coupons

The Advanced Coupon plugin is another best option for creating and offering coupons and discounts at your WooCommerce store. With its simple and user-friendly interface, you can quickly create different types of coupons.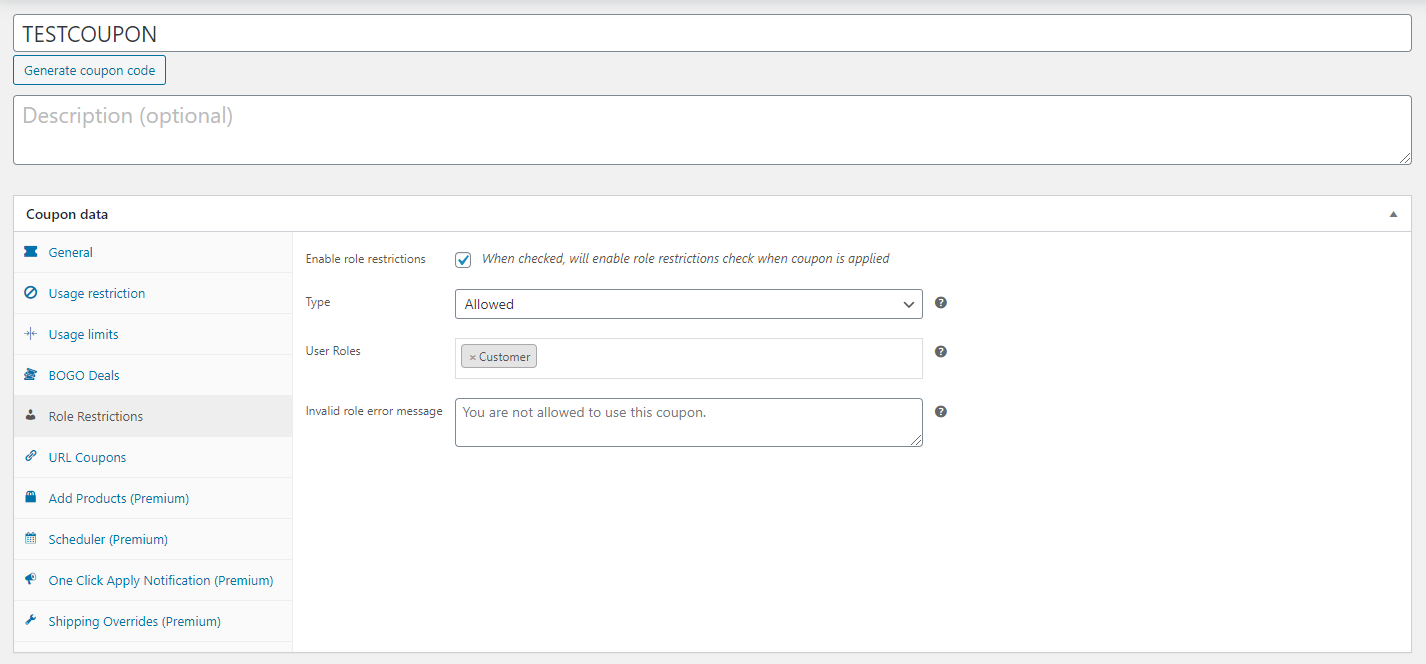 Key features of the plugin

Configure BOGO (buy one get one) deals

Apply coupons with URL.

Restrict WooCommerce coupons by user roles

Easy coupon management with coupon categories

Show WooCommerce coupons on the quick order preview box

Powerful cart conditions/coupon rules to avoid the misuse of coupons

Advanced cart conditions, coupon scheduling, auto-apply of coupons, shipping method restrictions, loyalty points program, etc., are premium features of the plugin

Best Plugins for Generating Invoices

Invoices are essential documents for marking the completion of a purchase/sale. Manually creating invoices per purchase would be next to impossible if you have a store selling hundreds and thousands of products daily. This is why you need tools that automate these tasks.

WooCommerce PDF Invoices, Packing slips, Delivery notes, and Shipping Label
This WooCommerce PDF Invoice and packing slip plugin is the best way to ensure your store is generating Invoices for every purchase automatically. All you have to do is configure some settings and your store will be fully capable of handling these tasks on its own.

Key Features of the Plugin
Generate and Print Invoices, Packing slips, Delivery notes, Shipping label, and Dispatch label
Attach and send PDF invoice with an order email
PDF Live preview
Add customer notes to documents

Invoice number customization

Bulk print from order admin page

Free Add-on for RTL support

Multilanguage compatibility

Generate additional documents (Proforma Invoices, Credit Notes, Picklists, Address labels), pre-built templates, custom fields, etc, are premium features of the plugin
Best Plugins for Email Marketing
Email marketing is an essential part of the marketing strategy for your business. It lets you collaborate with other businesses, prospective customers, clients, etc., and build relationships with them that will aid you in the growth of your business.

But it can be hard to carry out email marketing effectively if you are entirely dependent on manual efforts. Some of these tasks (especially the time consuming and repetitive ones) should be automated using the right email marketing tools. Here are the best ones.

Marketing Toolkit by OptinMonster
Marketing Toolkit by OptinMonster is one of the best WordPress popup and marketing plugins that help you grow your email subscribers and sales. It comes with smart targeting and personalization features that let you show the right popup message based on the user.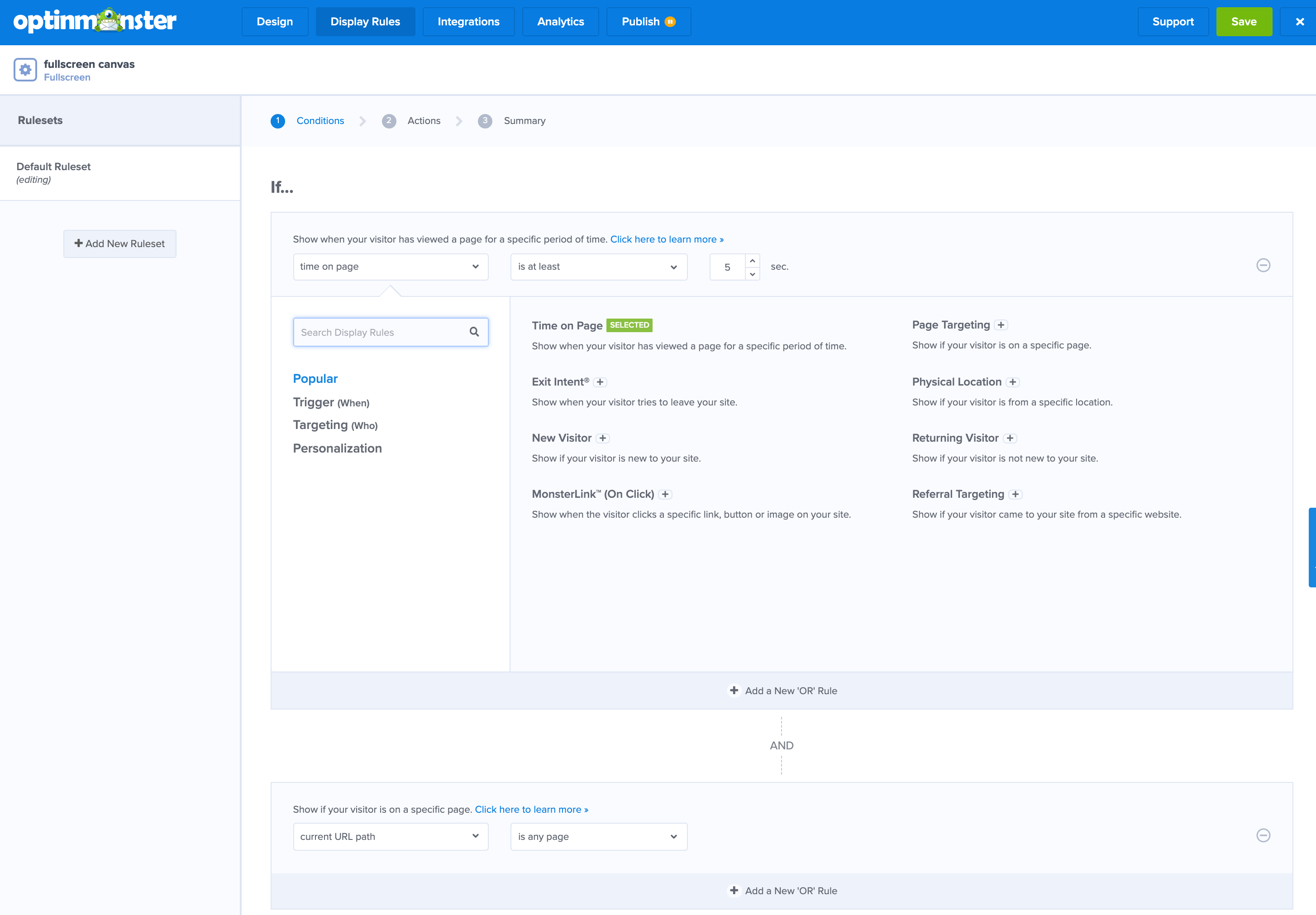 Key features of the plugin

Powerful and user-friendly drag & drop builder

Pre-built popup templates that boost conversions

Exit-Intent popups and onsite retargeting

Smart page targeting and behavior-based personalization

Email marketing integration
Advanced analytics
Sendinblue
Sendinblue is a powerful email marketing tool that manages all aspects of email marketing with a variety of features. This email marketing plugin is trusted by over 15,000 companies around the world to deliver their emails and SMS messages.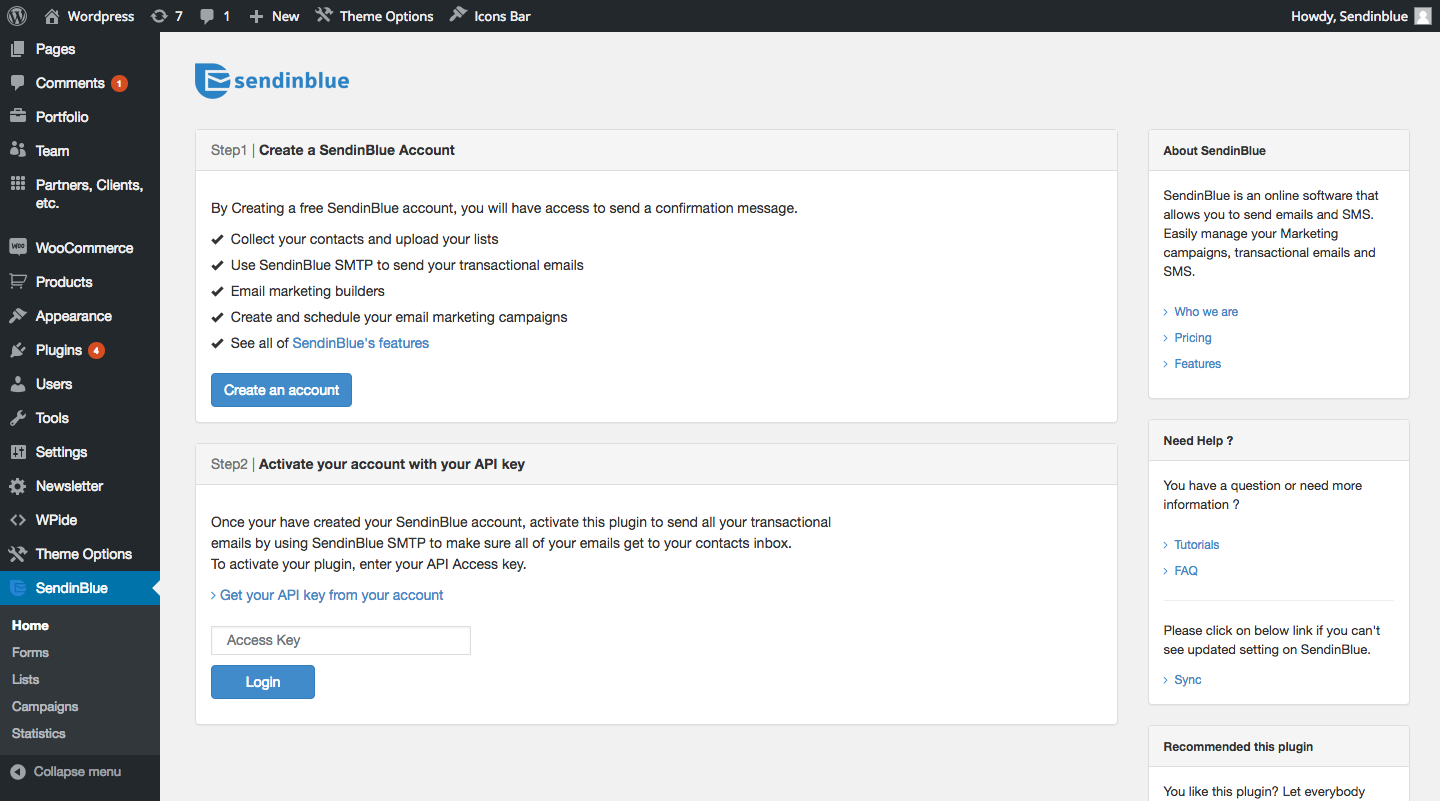 Key features of the plugin
Easy creation and integration of subscription forms
Run marketing campaigns with beautiful newsletters

Drag and drop builder

Contact list management with advanced segmentation

Real-time report on opens, clicks, bounce rate, etc.

Marketing automation

Wrapping Up
WooCommerce is a great way to start your business with its affordability, wide range of tools, community, and support system. Regardless of your technical expertise or the nature of business WooCommerce will help you keep growing.
Please share your thoughts on how you liked the above list of plugins and your experience of using these plugins.