The future of the eCommerce market is bright. The previous year has shown some remarkable raise spirits in an eCommerce industry. In 2016, around 71 percent of people across the world engaged in an online shopping to get best deals on their favorite products, and this percentage will gonna rise with every passing year. And we are expecting more enriched and prevailing eCommerce trends in 2017.
Well, the experts have made some interesting predictions on eCommerce trends that are expected to luster in 2017. If you are also looking for the same, then you must take out some time to read this blog post. The following trends will help you keep your online store ahead of your competitors. But make sure you use a feature-rich CMS platform like WordPress if you want to leverage eCommerce-driven features and functionality for generating best possible results.

Let's have a glance on the following trends for your we store:
1. Focusing more on mobile-friendly designs.
The percentage of mobile eCommerce has raised by 60% in 2016 and we expect that the usage of mobile devices for online shopping will continue to increase in 2017 at a rate of 50 %. This means that an online shop owner needs to focus on improving the user experience of their store for potential mobile visitors and customers.
However, the trend of creating mobile-friendly designs is not new, but it will evolve the eCommerce industry, and help you drive more web traffic and generate online sales for your store in a long run.

So, make sure you offer hassle-free scrolling, panning, and navigating experience on different mobile devices and screen sizes to all your mobile visitors. Also, integrate a safe and secure checkout process for your mobile customers – this helps you build trust among your potential web customers.
And the best part is that Google is concentrating on creating a new, mobile-friendly web index to enhance the overall mobile experience for millions of mobile users.

2. Social Selling will be on rise
2016 has been great for social selling/social eCommerce. Most of the big brands have generated revenues by selling their products on popular social networking websites. And experts believe that this trend will continue to dominate the eCommerce industry in 2017.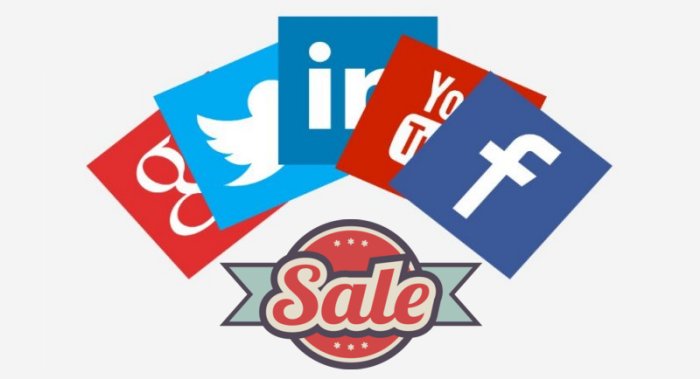 Whether you have a small web business or a large one, you can easily drive a good chunk of social traffic by targeting the powerful social media platforms, such as Facebook, Google+, Twitter, Instagram, Pinterest, etc. Most of these websites have integrated "buy" icons to encourage online retailers to promote and sell their products on their platform itself.

According to stats, Facebook has been sharing around 50% of social revenues after the integration of carousel ads, sidebar, and newsfeed ads. In fact, Facebook has also introduced live videos feature to take the eCommerce industry to the next level.

In fact, around 61 % of businesses that are currently participated in social selling have seen a positive impact on their overall online sales. So, we can say that social selling is slowly and steadily becoming the future of eCommerce industry.

3. Chatbots
Automated chat sessions or chatbots hold a great chance to become one of the prevailing eCommerce trends in 2017. There are many social media websites such as Twitter, Facebook, and Google Allo that have been using chat bots to boost user engagement and encourage online shopping, online booking and rendering instant web customer service to their end users.

This technological revolution is encouraging both big and small businesses to integrate the automated chat session to set up a seamless communication system with their potential web customers. The trend is all about stimulating real-time web visitors to communicate with the machines, share their ideas, and leave their queries and get relevant answers and solutions 24*7 hours.

According to the survey, Facebook has added 11,000 chatbots to the Messenger in 2016– this clearly shows that the trend of chatbot will stay here in the eCommerce industry for longer.
4. Introduction of 3D Printed Products
Nothing can be better than giving your web visitors a real to life experience while checking out the image of the product in your store. With that idea in mind, many experts believe that the trend of 3D printed products or highly-personalized products is likely to propel in 2017. However, 3D printing doesn't boost the economy, but it can provide customized products at the same price.

The trend will help web customers to take instant buying decision whenever they come to your site. It lets you offer the potential customers the personalization of products at the same price so that you can improve the conversion rate of your web business with ease.
5. More Priority to customer retention over acquisition
In 2017, most of the online retailers will focus more on customer retention over customer acquisition. Since driving new customers to the online store is too difficult and competitive, it is better to concentrate on retaining the existing web customers as it is less competitive and risky as compared to customer acquisition.
Pay more attention to improving the shopping experience of your store if you want to boost the user engagement. You can offer free shipping options, simplify checkout process, offer deals and discount coupons to your existing customers.

All these efforts will help you give your potential web customers a rich shopping experience and encourage them to make an online purchase on your store over and over again.
6. Same-day delivery option
The same-day delivery option has a potential to keep any eCommerce store ahead of their competitors. Since web customers are extremely impatient, you can provide them same-day delivery option to drive more people towards your store.

As of now, Amazon is one of the best eCommerce websites that has taken the initiative to enhance their delivery option for their potential web customers.

However, the same day delivery service can't be possible if you don't have warehouses, and infrastructure facilities, but we still expect some major changes in this particular section this year.
Conclusion
The six dominating eCommerce trends stated above in this blog post are expected to shimmer in 2017. So, don't hesitate in following these trends while you are developing or customizing your online store.
Since the trends and web design approaches change with the time, it becomes essential for you to grasp these tweaks and take your eCommerce store to the new heights of success.
Author Bio: Lucy Barret is working as a WordPress developer and handling all PSD to Wordpress conversion projects with her team of developers. Apart from development, she enjoys reading and writing technical posts at top top blogs.