You must have seen endless YouTube videos and read blogs claiming to provide sure-shot ways to boost affiliate revenues. More and more websites have begun using affiliate marketing to monetize their platform. It is a simple way to make money in the form of commissions on the sale of every product or service.
Anyone trying to monetize website traffic with affiliate marketing has a direct incentive to leverage every platform. We see creators pushing links on blog posts, YouTube videos, social media, and other popular platforms. Good content naturally wins out in the end and enables creators and companies to attract more people towards affiliate links.

There is always an itch amongst creators and companies making money with affiliate sales to discover new platforms. Social media platforms and YouTube are too crowded to bring immediate visibility to new content. Even blog posts take time to rank and get real attention from organic search.

Mobile apps for affiliate sales

Mobile are not generally considered ideal platforms for affiliate marketing. This lack of consideration largely stems from the difficulty of app development.
Promoting affiliate links on any platform basically involves creating good content and adding references to affiliate products and services within it. The content can be of multiple forms; text, video, and even audio (podcasts).

Where can mobile app fit into this environment? The first place to start is to create a mobile app for your website and promote affiliate links on it.
The real problem here is creating a mobile app. Many creators would question the logic behind investing hundreds of thousands on creating a mobile app just to promote affiliate links. There is no way to argue with this logic unless one considers a different way to create mobile apps.

Mobile app builders - Create mobile apps for WordPress blogs

Mobile app builders, as the name suggests, helps people build mobile apps. They are app making solutions that generally do not involve any coding on the user side. Thus, anyone can use a mobile app builder to create an app for their affiliate marketing website.

AppMySite is a popular name in this segment. Users can create premium Android and iOS apps for their WordPress and WooCommerce websites.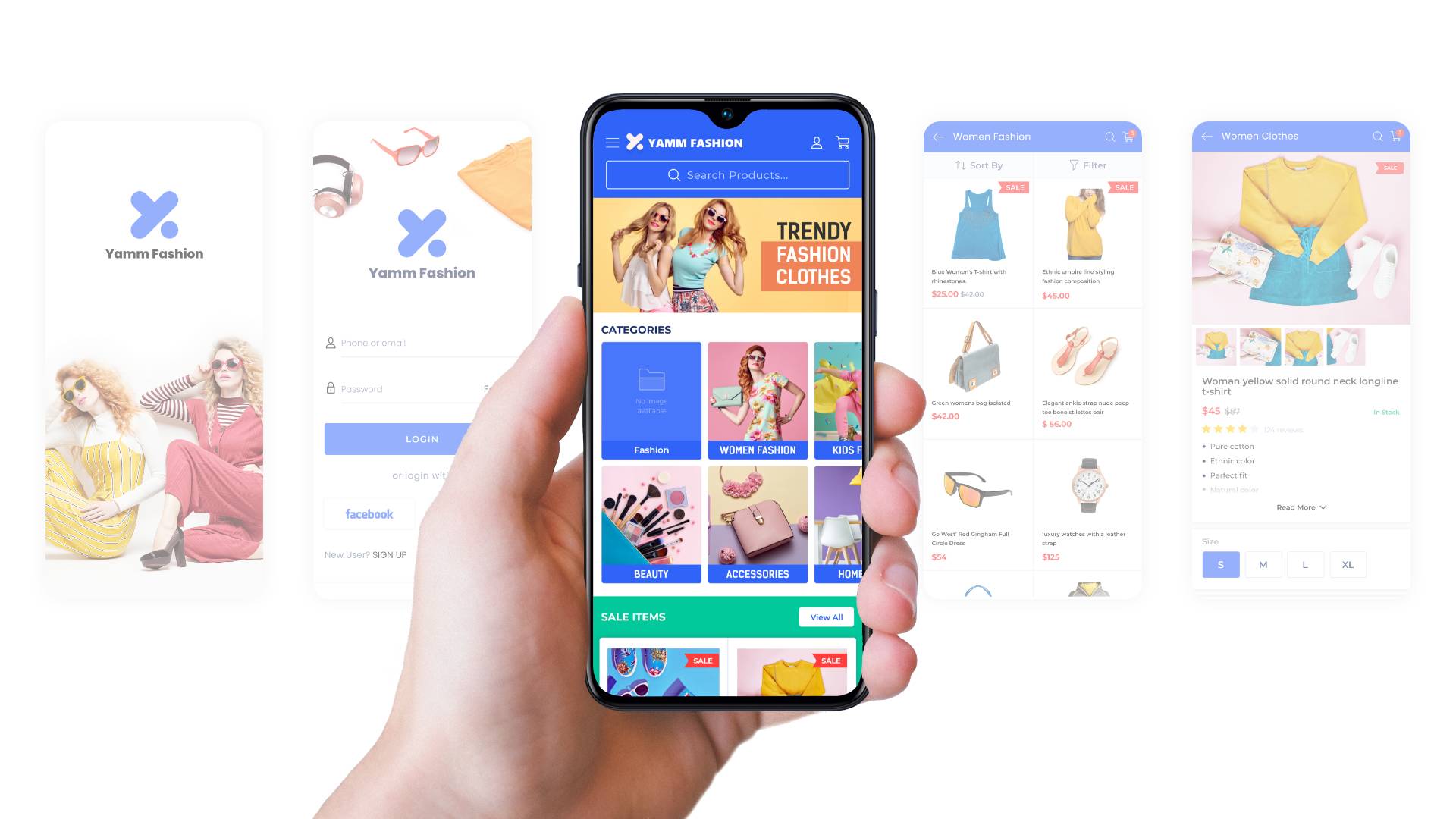 Affiliate marketing websites promote their products and services through different tactics. Some use blogs to promote affiliate links. Others create an ecommerce store on their website promoting the affiliate products they are selling. Users can promote affiliate links through both blogs and ecommerce store listings with AppMySite in a mobile app environment.

So AppMySite enables websites to create mobile apps to promote their affiliate links on a new mobile channel. What is the next step? Here is a guide on increasing the affiliate revenue of your WordPress blog with a mobile app.

Leveraging mobile apps for affiliate revenue - A brief guide

Creating an app is easy. The previous section shows how a free app maker like AppMySite can make app development a small matter of minutes. Anyone with an affiliate marketing website can thus start leveraging mobile apps

The challenge lies after the app goes live on Google Play and Apple App Store. Here are a few points that cover how you can leverage mobile apps to enhance affiliate marketing revenue.
#1 - Learn to write convincing copy for mobile apps
Many creators are used to creating content around their affiliate links keeping in mind a website environment.

Let us assume you write an article about top SaaS tools for retail store management. Writing this article for a website would require you to research relevant keywords. This is because you want to rank this article on Google and get relevant organic traffic.

This approach will not necessarily work for mobile apps. People expect app content to be more direct and concise. Optimizing app content for keywords is also a null prospect.

Creators understand the role of content in closing affiliate sales. Readers need to be engaged and informed in order to send them through a purchase funnel. It is thus vital to ensure the content does its job and pushes people to take action.

In short, creators must learn to write convincing copy for mobile apps. This is crucial to make mobile app users travel through a purchase funnel.

#2 - Update content strategy for mobile users
What type of content do mobile users like?
Let us go to the previous example. Writing an article on the top SaaS for a retail store may perform well on websites, but it is not personalized enough for apps. People download mobile apps to access content they do not generally find on websites.

You do not have a chance to rank app content on organic web search. It is thus better to create a content strategy uniquely tailored for app users alone. This will ensure app users can access quality content specifically made for them.
How can creators set up a content strategy tailored for mobile users?
Market research is a good place to start. Look at other apps in the niche and study the type of content they are creating. Note their plus points and drawbacks to frame your own bulletproof content plan. Test different content formats and topics on your app until settling down on the right template.

#3 - Start learning app marketing and user retention

Launching a mobile app also means you will have to find a way to make people download it. This brings mobile app marketing into the mix.

There are several marketing techniques you can pursue to acquire new users for your app. Here are a few you can start learning -
App store optimization - Optimizing the meta fields of an app listing to enhance app store search rankings. It is a great technique to bring app downloads organically.
App install campaigns - Refer to all kinds of paid campaigns pushed out to bring in app downloads. Includes app store ads, search ads, social media ads, and more.
Social media - Creating an engaging social media profile to inform people about the mobile app.

Influencer marketing - Leveraging the reach of niche influencers to raise awareness about an app and drive downloads.

Website marketing - Promoting mobile app on your own website. You can offer offers and deals on affiliate products to encourage people to download the app.

These app marketing techniques will help you bring new users to your mobile app.

Acquiring users is not the end of the story. According to Google, over 25% users abandon an app after using it once. It is vital to create a framework where you can continually retain app users. This can include the use of push notifications and email marketing to keep making app users come back.

#4 - Use app analytics tools to map user journey

Mobile app analytics is important for a number of reasons. App companies must understand how their users behave on the app.
There are many app analytics tools available to help companies understand the specifics of their app users. We all are familiar with popular tools like Firebase and App Annie. There are many others that provide marketing and analytic insights that helps companies truly grow their mobile app.

In conclusion

Affiliate marketing is a great way to monetize online traffic. Creators and companies leveraging affiliate marketing are always on the lookout for more avenues for promotion and clicks.
Mobile apps are a great place to start. There is no medium of content as dependable as mobile apps right now. Even making a WooCommerce or WordPress app is easy now thanks to no-code app making tools like AppMySite.
This piece provides a complete breakdown on how to increase affiliate sales for your WordPress blog using a mobile app.