Starting up and running an eCommerce store is both rewarding and challenging simultaneously. They come with a lot of work and dedication and are constantly evolving. You will continuously need to keep up with the trends and changes in the industry and within your own business.
Part of your business's growth is keeping up with vital data within your business. Data analysis is key to understanding your company's position financially and operationally. There will be a constant flow of data coming into your business, and the key is to continually measure it and make strategic decisions from it.
Luckily, there are many online tools that you can use to track almost everything on and off your site. From monitoring your inventory standing to tracking key data from your website, being on top of data analysis is vital at all times for your company's success. So, let's take a look and determine how you can use them to your advantage.
Transform Your Data Into Useable Information
The fact of the matter is that there is raw data pouring into your business at all times. It is a matter of what you actually do with that data and how you interpret it that allows you to alter the strategy of your organization.
eCommerce analytics allows you to not only keep tabs on your customers, how they are behaving and their purchases, but on your inventory and profit data as well. These tools draw in data from across multiple channels of your business for you to identify where attention is needed, where to refocus budgets and how to map out successful strategies for the next few months.
Inventory, for example, can be carefully managed through these analytics. Information is collected and streamlined into your company for you to effectively plan, map and strategize your inventory. Real-time information can guide you into when to order more, when inventory has stagnated, and how much demand you need to cater for. Not only will this save huge costs for your business, but the real-time oversight of this kind of data can help you meet customer demand.
Monitor Site Traffic and Campaign Success
The next analytics to look at are the metrics of your campaigns and identifying where your traffic is coming from. Whether it is social posts, emails, paid ads or organic traffic, having a firm hold of where your traffic is coming from will allow you to strategize for the future. If traffic from social posts is low, while your organic traffic is high, for example, you will need to start spending more time and money on your social campaigns and know that your SEO is most likely working.
A lack of traffic from a particular channel will also be a great indication of where you need to start investing a bit more time and budget. That is, if you are spending on paid ads, but are not seeing high traffic volumes and conversions, you can flag that as a channel to optimize.
There are various tools that you can use simultaneously to measure traffic to your site. Google Analytics allows you to monitor the traffic and behavior on your site. Socials, for example, allows you to determine the reach, engagement, and conversion rates of your posts. You can monitor how many click-throughs the post got, and the demographics of the audience.
This will allow you to accurately determine the audience for your next campaign, and create content that your audience really wants to see.
The same goes for your emails. Platforms like MailChimp give you stats into your opens, clicks, and unsubscribes. It also allows you to segment your audience and resend emails to contacts that have not opened them.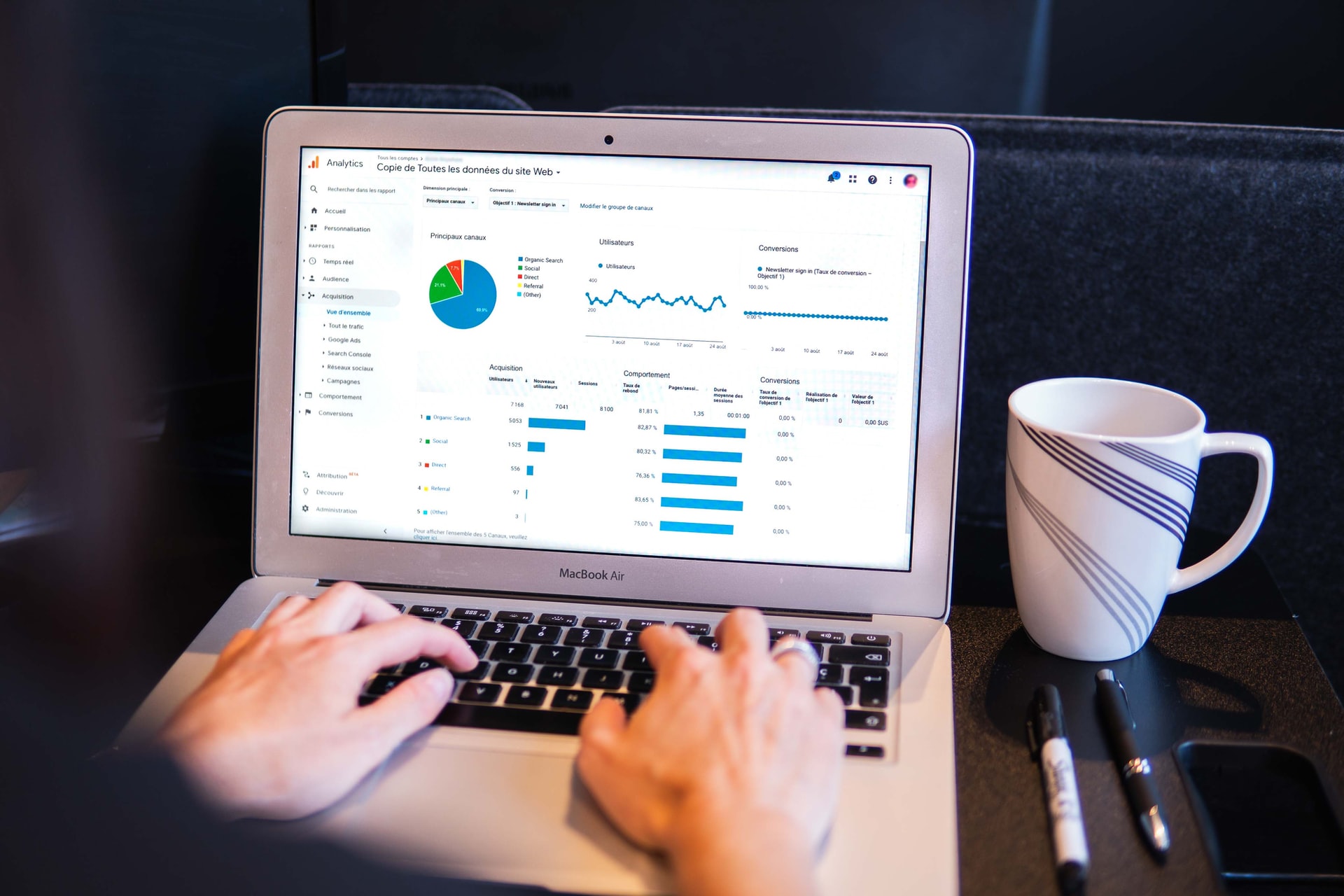 Monitor Your Bounces and Abandoned Carts
Keep an eye on those pages that have high traffic, but are not converting and track how high the bounce rate is. If there is a high conversion rate, and high traffic to the page, but the bounce rate is high, you will know that there is a problem on that particular page.
Check whether it is going to be a 404, which can happen easily, without you even knowing. If it is working, you can use a tool like HotJar to scan the page and determine what is not drawing your audience in. Perhaps the CTA is too far down, the content is not optimized, or, the necessary information is below the fold of the page.
If you are finding a high percentage of abandoned carts, look into what could be causing it. The first thing to check is whether your sales funnel is properly working, so do a dry test on the site and go through the checkout yourself.

The second thing to look at is whether you have enough information about the purchase early in the checkout stage. Be transparent about your delivery and service fees. Indicate how long delivery might take to certain areas during the initial stages. The highest rates of cart abandonment come from unexpected costs and delivery times when actually making the purchase. So, keep an eye on which stage of the checkout process customers usually bounce.
Monitor Behaviour on Your Landing Pages and A/B Test Everything
As already mentioned, tools like HotJar and even Google Analytics allow you to see what on your page is driving conversions and what is not. So, you will be able to ascertain which of the CTAs are being clicked on, which links are converting, and what content and images are drawing your customer in.
Whether you are launching a new site or working with your existing one, it is really important to do A/B testing on every element on your site. When you add a new element to your landing page, whether it is an image, content block, CTA or pop-up, test it first. Create another duplicate page with an identical element that is slightly different, like a different color for your CTA, or different text in your copy.
You can then monitor which of the pages receives more conversions compared to the other. Just keep in mind to keep one page unindexed. Google will pick up the pages as duplicate content and penalize you for it. So, make sure it is only portions of your audience that see your test page.
Wrapping Up

eCommerce analytics is one of the easiest ways to see what is and what's not working on your site. It is the perfect platform to be able to plan content going forward, based on what is generating interest with your audience and factoring out redundant content and elements that no longer have a place on your site.
The key is to measure everything at all times and monitor your metrics daily. Keep an eye on what is generating traffic. If something is generating traffic from your emails, post it up to socials and put some money behind it. You will see your conversion rates soaring when you start capitalizing on.