The Ecommerce sector has become an integral part of the global retail market. Customers are now aware of the benefits of shopping at an online retail store, which is why there is a massive boom in the e-commerce sector. In 2019, e-commerce accounted for 14.1% of all retail sales accounted worldwide. Going by the numbers, it is safe to say that your decision to join the e-commerce industry is wise. The future seems a bright one for the industry as you can offer a wide array of products and services on the sector.
The ease of setting up a retail store online means that now you are ready to launch your start-up with just a few clicks. There are many online platforms designed to simplify the web designing process. However, WordPress steals the show with its great plugins and convenient design features. The scalable platform powers 30% of the websites that are live today. Most importantly, you can access the platform and its features and plugins for free.

While you can design various websites using WordPress, it is particularly helpful for developing an e-commerce website. The platform features various plugins and offers complete e-commerce functionality to your site. From the shopping cart to the product display, the website has got it all covered. You can also add a blog or a forum at the top of the storefront in addition to the numerous exciting features the website offers.

As we talk to many cognizantt developer's to find out what they think about WordPress?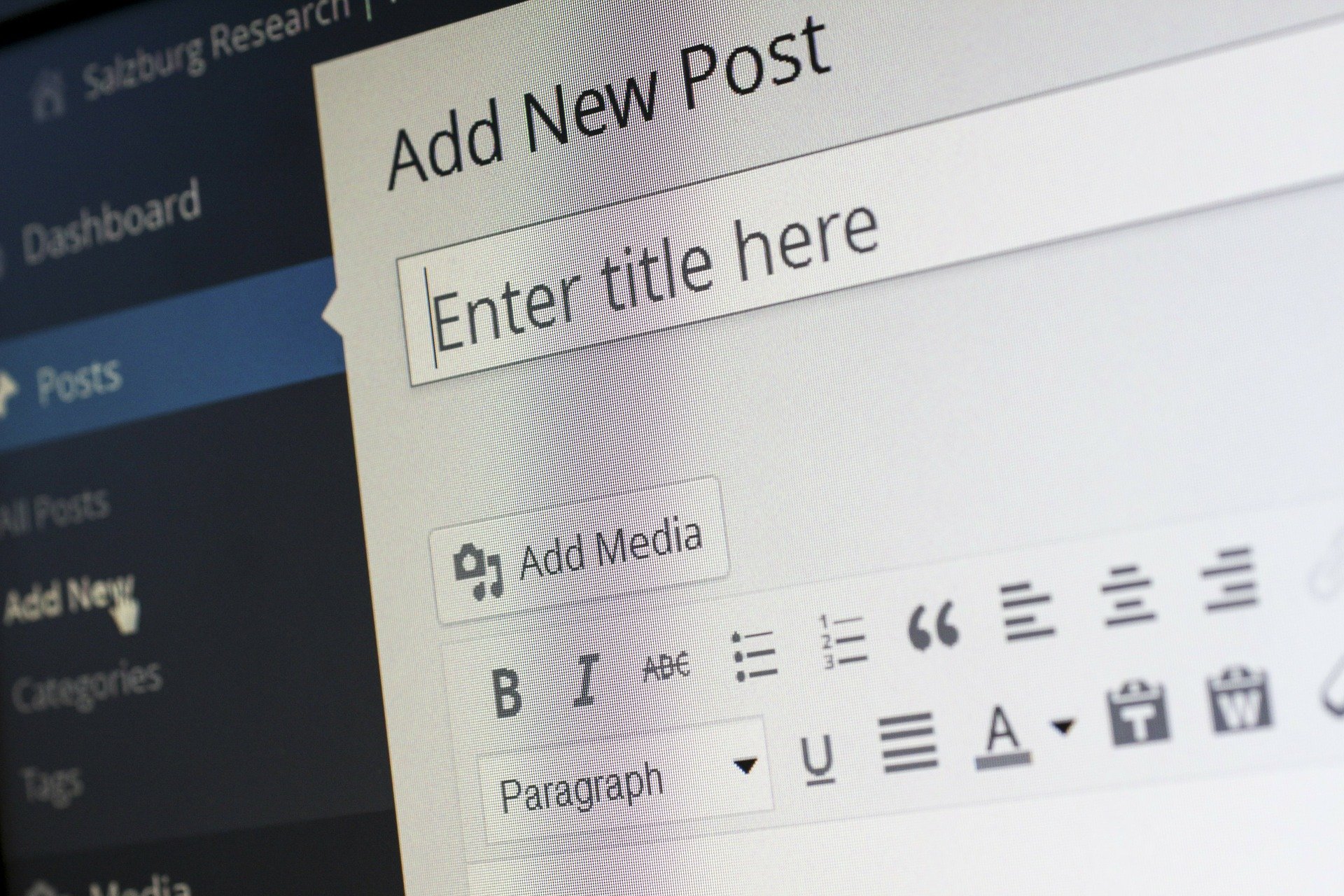 "WordPress is best open source PHP CMS utilized by bloggers. because of its rich features, easy customization facilities, intuitive UI, accessibility and recognition, WordPress is nice blogging platform. a big number of professional web developers use WordPress for web development. As WordPress powers nearly 28.9% of web, the demand for developers with this skillset has remained consistent over the last 10 years. The WordPress platform is famous for its simple-to-use content management systems capabilities."
All of this is available free of cost. WordPress is available free of cost while your domain registrar might charge monthly fees for the domain service. If you are looking forward to creating an online store with WordPress, this blog post may come in handy. It gives you a step by step guide of designing and developing your e-commerce store.

Get Yourself a Domain

The unique name of your website is called the domain name. This is what your customers will type in the URL to access your website. You can purchase the domain name from various web hosting services. Services like GoDaddy and Bluehost offer various domain hosting packages.

The rate at which you get your domain name depends purely on luck. You can find the one you want for free or available at a considerably low price if it's your lucky day. However, you can also run out of luck as sometimes domain names are unavailable. Some domain names put up for resale are available at a considerably high price. However, you will bear the burden of using these domain names in the first year only as their ownership is renewed after the first year. Even the most expensive domain names will renew their subscription to a standard rate of $10 $20/year.

Ensure that both your brand and the domain names are similar. Also, try to opt for a domain name that is short yet memorable. Choosing a domain that ends with .com works entirely for most online stores. It is the most popular and most durable extension out there. You can also pick a country-specific extension if you are looking to limit your operations to a country only.

Get Yourself a Hosting Partner

Now that you have thought of the domain name and extension, it is time for you to look for a hosting provider. Having a quality hosting provider ensures that your website loads quickly. You don't end up losing users due to prolonged downtimes.
You have the option of choosing a dedicated or shared host in the hosting world. As the name suggests, in a shared host program, your website is online on a server with various other websites. Although this program is cheaper, it limits your control over the website. A shared hosting plan also comes with limited storage and bandwidth.

On the other hand, a dedicated hosting plan is much more expensive. However, the plan gives your website an exclusive look extending your control and storage facilities. Once you have finally made up your mind, you can install WordPress. Now, there are two ways to install WordPress on your system.

Manual Install

The standard install feature allows you to set up a server manually. You will require a database setup supported by cPanel or phpMyAdmin to install WordPress manually. Although WordPress offers excessive documentation and explains the manual installation process thoroughly, this setup is recommended for advanced users only.

Install with a Click
This installation process is necessary and easier to follow. All you need to do is register the name of your domain, and the same provider will host your WordPress. It is recommended that the host you choose supports PHP 7, MariaDB v10.0+, MySQL v5.6+, and HTTPS.

You can also opt for hosting providers that WordPress recommends. Bluehost is one provider that is recommended by WordPress itself.
You can also install Wordpress on a subdomain, click here to find out how.
Plugins
The plugins you choose differentiates your e-commerce WordPress site from the official WordPress websites. These plugins are designed explicitly to provide you with the luxury of selling your products directly from your web address. Therefore, you must install all e-commerce plugins if you are willing to enjoy all the features entirely.

Here is a list of some plugins that will work well with your e-commerce website.
Easy Digital Downloads
While there are many e-commerce plugins designed to assist you with the sale of tangible products, the EDD plugin was developed to assist you with the sale of digital products specifically.

This means that you can sell subscriptions and software licenses while adding payment options like PayPal. The plugin is available for free and comes with numerous other extensions.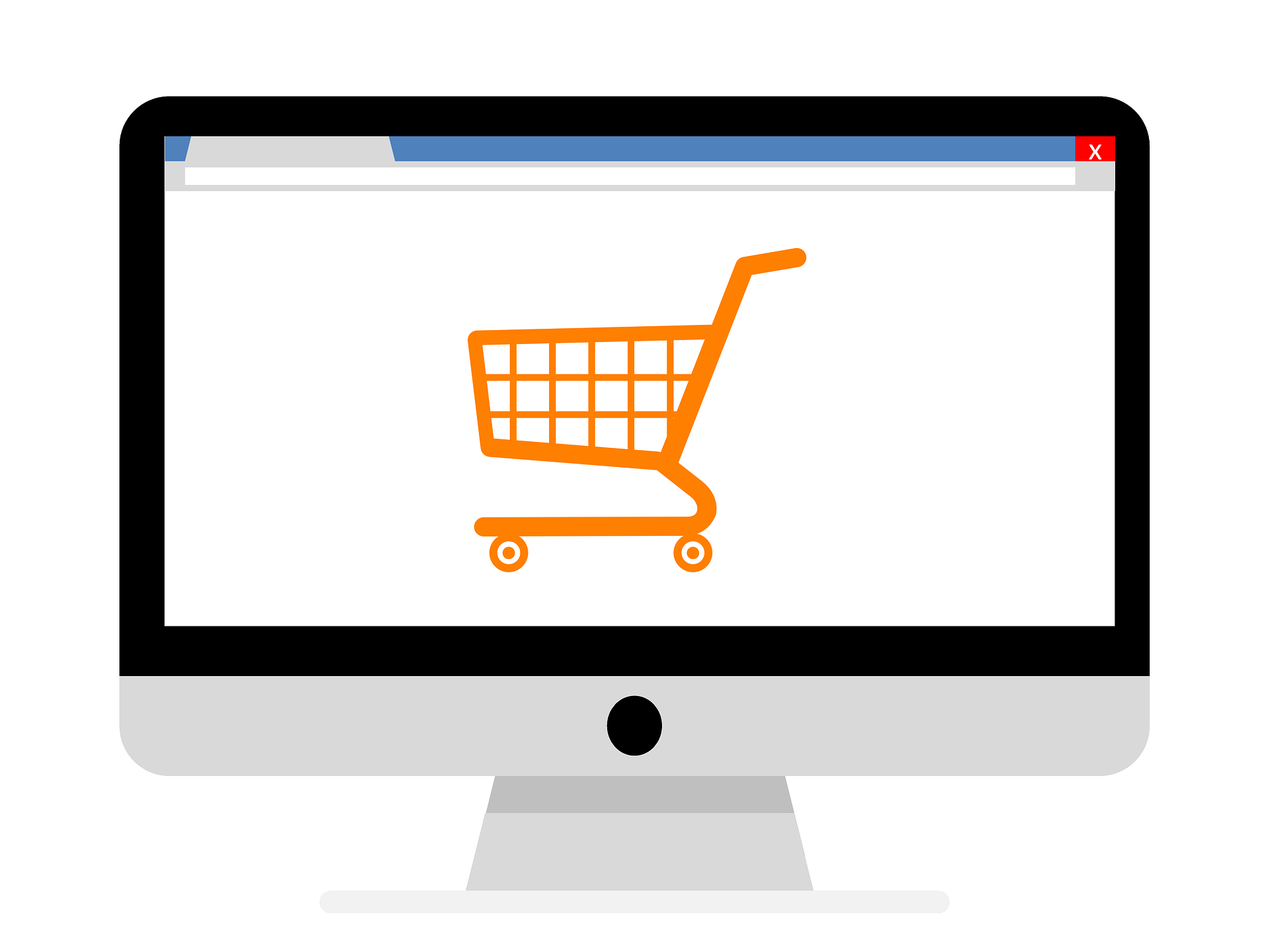 Woo Commerce

The popularity of online retail stores means that a plugin like WooCommerce has now evolved to become a platform. 30% of online stores around the world are using WooCommerce as their platform. According to resumecroc there are high demand in UK, and US of WooCommerce developers and increase day by day.
The platform comes with a sophisticated e-commerce back-end that helps organize the products and the overall user experience. You can also use the plugin to recommend products to users on their homepage. The platform offers loads of exciting deals that you can enjoy using.

You can install your e-commerce plugin once you have decided which one works in tandem with your online retail store. Clicking "Add New" in the plugin section and then typing "WooCommerce" will show you the options available. Just hit enter and click "Install" when the options appear.

Choose the Right Theme

Now, this is the fun stuff. Customizing the entire site according to your needs in a relaxed and fun manner is one of the reasons why people prefer using WordPress.

There are a variety of exciting and fresh themes available.
Here are some steps that you should follow to set the theme of your website.
Log in the dashboard

Click the themes option in the 'Appearance' section

Click the "Add New" button and then go through the themes offered

Click the "Activate' button under a theme that you like

You can also export themes from other platforms to your website. However, it is imperative to assess the theme before you do so. A poorly designed theme can leave you at the mercy of hackers who can take your website for a plunge. A demo of each theme option works perfectly well in this case. Read this article to find out more about designing and developing a theme for your website.
Add Products
Once you activate WooCommerce and the other plugins you install, a screen will invite you to add the first product.

Click on "Products" on the dashboard and choose "Add New." You will need the following for every product you upload.

Product Image- This is a picture of the whole product, clicked from the front.

Product Name- The specific name and category of the product

Price- The price of each product

Any Additional Product Image- Add images of the product from a different angle

Product Description- Write a catchy description of your product. You can write both a short and long description.
Category
Payment
Just like physical shopping, payment is the last step of online shopping too. Therefore, it is imperative to add a method for receiving payments from the customers. Online businesses take the help of payment gateways to complete the retail financial transactions.
These gateways ensure that the website directs the customer to the payment site. The customer's financial transactions are automated as the gateway calculates the total bill for the products the customer purchases. The money is transferred to your merchant account once it is secured from the customers. Thanks to WooCommerce extensions, you can now easily add payment gateways to your website. An SSL certificate will ensure the security of the details and financial information exchanged between you and the customer.
Other Plugins
You can also purchase and install other plugins from WordPress. For instance, you can opt for Site Reviews if you want your customer to review the site or leave a comment. Similarly, you can download 'Securi' for security.
You can make your site public once you are pleased with its overall outlook. Don't forget to preview the pages before making it public. Click on "Settings," and then move to "Privacy." Turn your website to "Public" once you have updated the privacy policy.
Author bio: Basit Ali is a growing tech aficionado affiliated with Research Prospect with experience in website UI, development and also in Digital marketing. He has also worked on freelancing gigs during his stellar career to help clients improve website appearance on search engines, web and app development and more. His writing goes beyond traditional tech domains and includes interactive tips that are implementable in the world today.