Once you have your website chosen, one of your first concerns should be to secure the site for use. To do this, you will need to choose, obtain, and install an SSL certificate.
SSL is the abbreviation for the secure sockets layer. This is what makes your site transform from a plain HTTP website to an HTTPS website.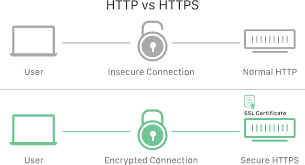 This is the technology needed to establish a secure, encrypted link between the web server and your website in a browser. All data passed between the server and browser is ensured to be private and integral. This will make you and your users more secure.
So why do you need an SSL certificate?
Why is SSL important?
SSL is particularly important if you plan to have any web forms on your site. It gives your users peace of mind when filling out forms that will contain any of their personal information.
Some browsers, such as Chrome, will show a warning on your site if it does not have an SSL certification. This will warn your users that your site, and the forms on it, are unsecured. You may lose traffic and customers based on this factor alone.
For this reason, you should prioritize installing an SSL certification on your site.
Google optimization
In addition to triggering a warning when users browse your website, your SSL certificate or lack thereof can affect your ranking on Google. Results on page one of a Google search are, primarily, those that have an SSL certificate.
How often have you searched for something on Google and gone beyond the first page? How often do you think the average user will do that?
In order to achieve the best results, proper optimizations need to be done. So not only SSL is required but also a reliable website builder that can ensure that you'll experience no hassle when setting everything up and running the site (you can take a look at Website Advisor for useful information).
Types of SSL certificates
There are 3 primary, common types of SSL certificates that you can use. You will need to choose one based on your website's prospective security needs.
Domain-validated SSL certificates
This is the standard certificate that can be issued and is known otherwise as a low assurance certificate. This type of certificate is recommended for internal systems only. It's not suggested for businesses and companies that hope to sell products from the site or do any other transactions.
Processing time can take anywhere from a few minutes to a few hours. Your domain name will need to be registered, approved, and validated during this time.

Organization-validated certificates
These are high-assurance certificates that require agents to validate all aspects of the site. This includes domain name, domain ownership, and all organization or business information such as addresses.
You will likely need to supply additional information and documentation to verify your brand's identity to the SSL agency.
Since real agents have to verify all of the information and documentation provided, processing time can span from a couple of hours to several days. Even with that kind of initial downtime, this is the option most suitable for any kind of business or company website.
Extended validation certificates
These certificates come with the most stringent and rigorous validation processes of these options. The processing time for these certificates can take a few days to a few weeks, but they are worth that amount of time being spent.
Extended validation certificates, or EV certificates, are recommended for all e-commerce business websites. Whereas a standard SSL certificate doesn't prove that a website is being operated by a verified business, the EV certificate does.
This certificate indicates that a business is a legal, verifiable entity. To obtain it, a company is required to provide various proofs. This is the best SSL certificate option for your website if you plan on collecting sensitive data as well as selling online or accepting transactions.
A unique perk of this certificate is that your browser bar for your website will feature a green padlock. This signifies to your users that you can be trusted with their information.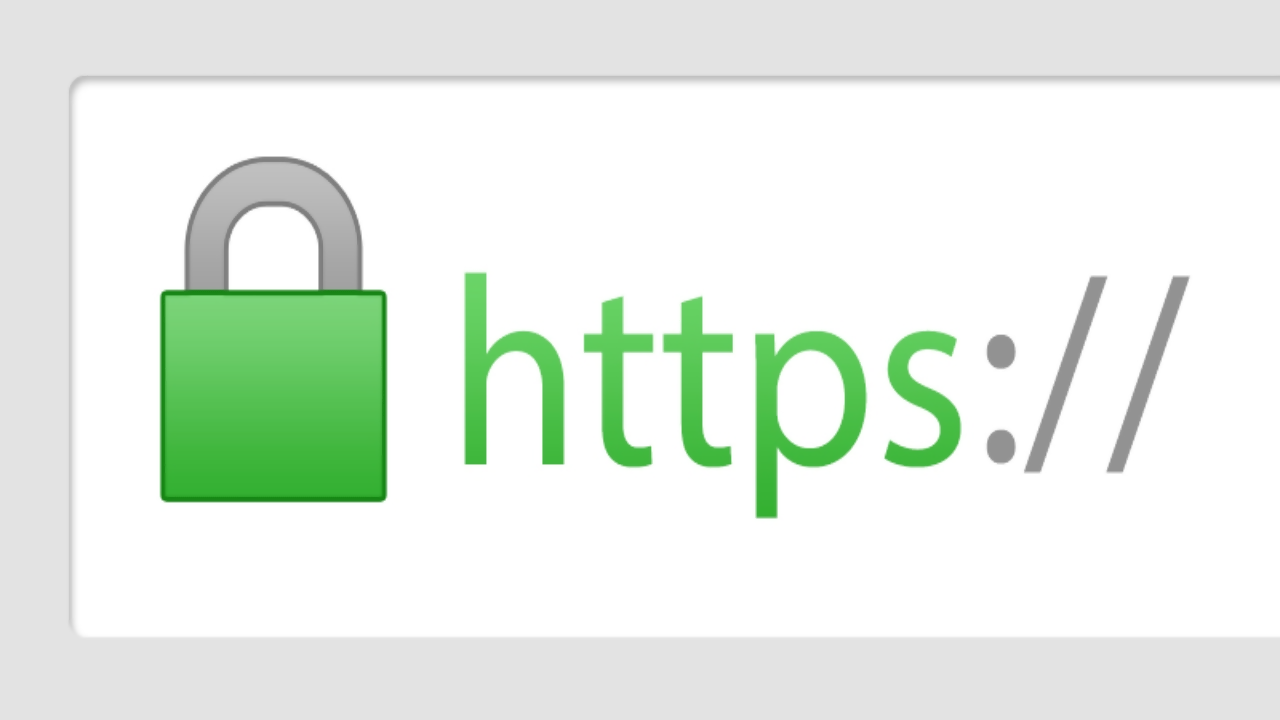 Other types of SSL certificates
SAN (Subject Alternate Name) certificates allow you to encrypt multiple domains with a single certification.
Wildcard certificates are also available and will allow an unlimited number of encryptions of subdomains under a single domain.
Both of these options tend to be more expensive than the DV, OV, and EV certificates. But, if you have multiple sites to worry about, they may be more cost-effective or ideal for you.
How much does an SSL certificate cost?
The pricing for SSL certificates ranges from completely free to hundreds of dollars. Free SSL certification, because it's unregulated, is not nearly as secure as those you pay for. In the end, it will all depend on your needs.
Many web hosts offer SSL certificates in their plans using the free SSL providers such as Let's Encrypt. They may not offer them at the basic level plans, but you may be able to spend less than anticipated to consistently keep your site safe and secure through your host. Some of the best-known examples include DreamHost, HostGator, and Bluehost.
If you choose to use a third-party certificate authority, or if your host doesn't have the certification you need available, there are many options to choose from.
Prices for SSL certifications range from free to as high as $900. Consider your initial budget, business growth, and income when deciding on your SSL certification. They do expire and will need to be renewed, though if you use a certification through your web host, the renewal should be included.
What else does an SSL do?
When you purchase an SSL certification or your website, they come with a warranty. Like most expensive products, you want additional protection should the product fail or not live up to standard.
Read the warranty on your chosen SSL certificate. If there are any security leaks, particularly those that cost your customers money, you may be liable. As a result, having a certificate with a warranty that will cover those potential costs is an easy way to protect yourself.
The rule of thumb is that the more expensive the SSL is, the bigger the guarantee will be. But read the warranty anyway to be sure.
Consider installation for your SSL certificate
After you've chosen, purchased, verified, and downloaded your SSL certificate, you need to install it on your website.
If you use one of the SSL certificates available through WordPress itself, this will be a simple process. Typically, your hosting provider will make installation as painless as possible for you. Some of the best providers even do it for you. In other cases, follow the instructions of your web hosting provider for installation.
If you've installed the SSL but aren't seeing your URL change, don't worry. There are a few more steps after installation that you need to take care of before your website will show as an HTTPS link.
For new sites
If your website is new, switching the URL to display as HTTPS is simple. Go to your settings and into the general subsection. In the WordPress address bar, enter the HTTPS URL in the WordPress Address and Site Address boxes. Save your changes and you should have a secure website!
For established sites
There is a plugin called Really Simple SSL. Once your SSL certificate is installed on your website, you can install and activate this plugin. It will configure the SSL certificate to your website.
What does Really Simple SSL do?
The plugin acts as a bridge between your web host, your website, and your SSL certification. It performs all of the following:
Changes your website URL to an HTTPS secure site URL
Redirects incoming requests, including those from old HTTP links, to HTTPS using JavaScript or .htaccess
Repairs content that is insecure and secures it with the SSL certificate under HTTPS
Configures and solves any server issues that might have occurred during the initial transition to an HTTPS with an enabled SSL certificate on your site
What if your website doesn't have forms?
If you're using a WordPress site, it naturally has forms. Even log-in forms count and that's why having a good SSL certificate is important.
Of course, WordPress itself has a lot of security measures in place. But they're mostly based around cookies. So without an SSL certificate, you're leaving those insecure as well.
Additionally, the Payment Card Industry, or PCI, requires you to have an SSL certificate compliant with it. You must have an SSL certificate and a secured website any time you plan to collect payment information. This includes debit or credit cards, Paypal or similar accounts, and other transaction methods.
How to choose SSL certificate for your site

SSL certificate is essential both for the security and for your appearance in search engine results. That's why it's essential to have the right certification for your site.
There are many factors to consider when choosing an SSL certificate for your website. You need to figure out what kind of SSL certification that you'll need for your website, to protect it the best.
Additionally, you should consider the cost of a third-party SSL certificate. If you don't have a big budget to begin with, don't worry. Most providers have options that include SSL for your websites for free and even install them for you.
Once you've chosen, installed and verified your SSL certificate, you can rest assured that your website and its visitors data will be safe from a wide variety of phishing scams and other security threats.