If you're a beginner to digital marketing, it can feel like there's so much information out there that you don't know where to start.
Digital marketing is one of the most important aspects of any business. It's a great way for companies and individuals alike to get their message out there, but it can be difficult if you don't know where to start.

That's why we created this blog post on digital marketing tips for beginners!
Write a Blog
If you have a website, you should write a blog.

Why? Here are some reasons why writing a blog is important for your website:

You can build a community of people interested in your product or service

People will share content on social media platforms like Facebook and Twitter

Your blog posts are indexed by search engines for higher visibility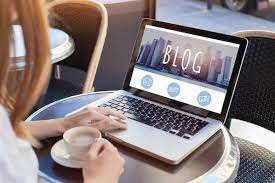 To write a successful blog post, you need to provide value. Be sure to include actionable tips that readers can implement. You also need to create quality content, so write well-thought-out sentences and paragraphs.

The more you write blog posts, the better they'll become. Posting once every week is a good goal for beginners. But as your writing improves, you should set higher goals like posting twice or three times per week.

Don't forget to add a call-to-action at the end of your post to encourage readers to promote your blog post on social media.

Video Marketing

If there's one strategy in Digital Marketing to implement, it is Video Marketing.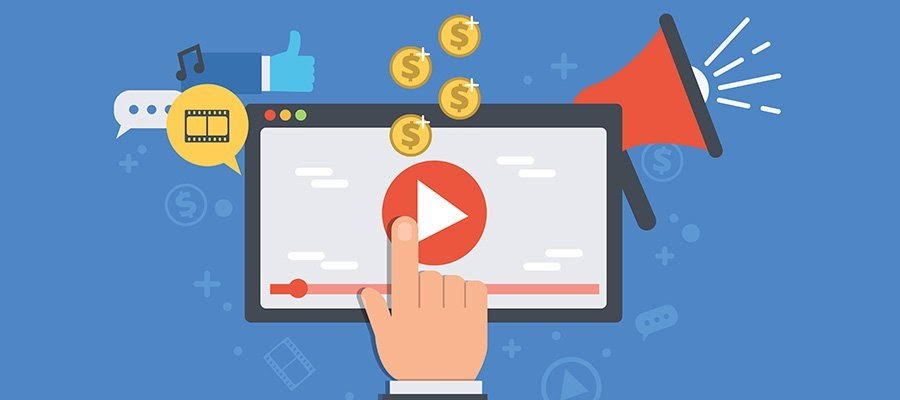 Video Marketing is a great way to get your message out there. This is because videos are easy to create, share, and you can make them go viral.

Video Marketing also has higher engagement rates, in 2020, 96% of consumers increased their online video consumption--viewers are more likely to watch through an entire video vs scrolling past a photo or a few lines of text.

If you want to get started in video marketing, these are the steps to take:

First, create a video script. It's important to include the who, what, when, where, and why of your video for it to have an impact on viewers.

The next step is finding someone to film you or filming yourself--this can be done with a phone or DSLR depending on how professional you want the video to be.

Then, you have to edit your video--this can be done with free software like iMovie or Adobe Premiere.

Finally, there's the step of publishing your video--once the video is edited and published you can share it on social media platforms like Facebook or Twitter to get a bigger response from followers as well as drive traffic back to your website.
Leverage SEO
If you want to get more organic traffic for your website, SEO is a good way to start. SEO is the process of optimizing your site to rank higher in search engines' organic results.

Here are some best SEO practices for beginners:

Write SEO-friendly content.

Build relevant links to your site

Optimize your images for SEO purposes

Update your site often with new content (blog posts, articles) based on SEO keywords and topics.

To monitor your progress, you can use a keyword rank tracker like keyword.com to see how keywords are ranking in organic search results.

And yes, SEO can be a long process - it takes time for rankings to improve. But if you commit yourself and work at it consistently, SEO is one of the most effective ways to get your site noticed by new visitors on Google!

***

##Leverage Social Media

Social Media is a powerful and important marketing tool. It is a great way to reach new customers, gain more traction for your business by reaching out on social media sites like Facebook, LinkedIn, Twitter, etc, or simply keep in touch with existing clients.

To leverage on social media, you need to know what social media sites are best suited for your business.

You can also choose to use multiple social media channels so that the content is shared across different networks and it increases chances of being seen by a wider audience.

Another way to leverage social media marketing is through live streaming videos, which not only help in personal branding but also can be used to promote your business. We suggest that you use platforms like Facebook Live, Periscope or even YouTube.
This is because live streaming on social media offers a more personalised experience for your audience. This is because live streaming videos usually have a more personalised experience for your audience.

A live stream is an easy and engaging way for you to share what's currently happening, update about the progress of a project, or tell people more about your physical or digital services in real-time.

This is because live stream is an easy and engaging way for you to share what's currently happening, update about the progress of a project, or tell people more about your physical or digital services in real-time.
Another way to leverage social media marketing is through posting relevant content. For this, you can use social media posting tools to post content at the right time to your target audience.

Make sure you post content that is related to your business and industry. If you're starting out , start with content that is related to your company's products and services.

You can also post about the latest trends in your industry, which are usually not difficult or risky to share.

Lastly, you should always update people on new blog posts for their business by sharing them through social media channels like Facebook and Twitter. You could also use.

This will help in building customer trust, improve the company's visibility, increase traffic on social media channels and lead to increased sales.

So remember these tips when embarking on a social media marketing campaign for your small business!

Start a Podcast

Podcasts are a very powerful way to create content and reach your audience. It's also a great opportunity for marketers who want to take advantage of the digital marketing trend, but don't know where or how they can start their podcast.

We recommend starting with a podcast that is focused on one topic or niche.

This will help you to gain an audience and build your expertise in the field.
To get started, you will need to decide on the show topic, podcast name, and logo.
You'll also want to think about who your audience is, what they care most about, how often you should publish episodes, etc.

You need to consider what you want your podcast to be about, whether it's for business or pleasure. Your podcast should also have a distinct theme and voice that matches the topic of discussion.

You'll also want to think about how often you should publish episodes, and what your show's frequency will be. There are three common frequencies: weekly, bi-weekly (twice a week), or monthly. Your podcasting frequency is largely dependent on the amount of content that can be produced in a certain timeframe.

The most important thing to remember is that podcasting is a commitment. You need to dedicate time every day to create and publish quality content.

Make sure your website is mobile-friendly

Your website is the first thing a potential visitor sees. Make sure your website is mobile-friendly and that it loads quickly on smartphones, tablets, and desktop computers alike. This is because a website that is difficult to navigate will frustrate users and cause them to leave.

The website should be clean, simple, clear, and have easy navigation for your customer or visitor not to get lost on the site. This means a straightforward layout with graphics of high quality should do the trick!
If you're not all that tech-savvy, you can even turn to an experienced website developer for help. There are some templates in the market that you can use to create a website. You don't have to be a designer or developer to do this.

Paid Advertising

Paid ads are one of the most popular ways to promote a product or service online. This is because these ads are targeted and specific to the user's needs. Another reason is that you can set a budget for your ads and you are charged per click.
When you're out browsing the web, these ads will show up on various sites that you visit. Paid advertising can be done through a variety of different platforms including Facebook Ads, Google AdWords, Twitter Promoted Tweets, and LinkedIn Influencers among others.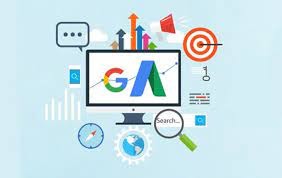 If you're new to paid advertising, we recommend starting with Facebook Ads. This is because it is easy to set up and the ads are fairly inexpensive. You can run a campaign in just five minutes for as little as $30 per day!

If you need help to get started or to speed things up, you can also book one-to-one calls with top PPC experts on platforms like GrowthMentor at a very nominal fee, or sometimes free! The time and money you save can be utilized elsewhere, helping your business grow.

Create an Email Campaign

Email Marketing is a powerful tool that can be used to promote a service or product. This is because you can just send an email to a list of interested subscribers about your product—no need for intrusive ads or interruptions.

It is an inexpensive and highly effective way to reach out to your customers regularly.

If you're new to email marketing, here are some email marketing tips to get you started:

Research the audience you are marketing to.

Determine your email content strategy.

Create a responsive email design and layout that is easy to navigate on any device.

Keep it short, concise, and clear with an eye for the best practices of writing copywriting styles: don't use too many words, break up text into small chunks, and use short sentences.

Use email automation tools that help to automate your workflow. As you build up a list of subscribers and start sending out emails regularly, these automated processes can be very helpful for saving time. You can also use free email marketing options to start with and then upgrade to paid services later on.

We suggest you grow your email list organically. One way to do this is by providing something of value for free and asking people to subscribe to your email list to access it.

For example, you can offer a free video course to help people learn about email marketing, and ask them to enter their email address to social media download it. Just make sure you're using the right email program to track your leads. Without something with advanced filtering, you risk having your responses ending up in a spam folder.

Conclusion

We hope you've found some practical advice here. These tips are a great place to start when first getting started with Digital Marketing.

The most important thing is to keep learning! With the ever-evolving world of Digital Marketing, it is important to stay current with new trends, tools, and skills.