What does a small startup needs? Probably a reliable professionally crafted website. Right? However, this is only general words. This article reveals the secret of a successful website for an aspiring entrepreneurs and their businesses.
Basic Elements Of A Corporate Website
If you just started thinking of your own website this checklist will be extremely helpful:
Logotype
Your Key Benefits Over The Others
Clear Menu/Navigation Structure
Brief & Full Information About Your Business, Products, Services
Contact Information & Feedback Form
Copyright Notices
A recognizable domain name
1. Logotype is an emblem, the thing that will be associated with your site and business. So don't be lazy to pay enough attention to your Logo.
2. Keep always in mind that there are plenty of similar sites. And you will gain your audience only if you have some unique advantages over the competitors.
3. I think nobody needs in clarification of this point. Just wanted to note that this thing has a direct impact on website ranking.
4. They say "brevity is the soul of wit". This is a pure truth. Always follow this rule.
5. Give your visitor ability to drop you a message and don't forget to give your contact details.
6. To save your exclusive rights I recommend you to mention about them at the bottom of your website or even create a special page with Terms of Services like smthemes.com did it for example.
7. Having a good domain name adds credibility and makes easier to remember your business. You should definitely spend some time searching for the right domain name. In case you are out of ideas, you can check the best domain name generators.

First Website With WordPress

There are many things you need to keep in mind when creating a website, but many of them are already implemented into some ready to use systems like WordPress and WordPress themes for sure.
Basic WordPress themes support a limited number of options which are usually not enough for even this check list. And here you are faced with the choice whether you may use a third-party plugin for additional purposes or get a theme with a set of ready options.
Here I'm ready to tell you about a few of them which help you to mark all the items of the check list above.
Best WordPress Themes for StartUp
Probably it looks a bit like a promotion, but I would really recommend you SMThemes. This is a company which produces free WordPress themes with all the needed capabilities.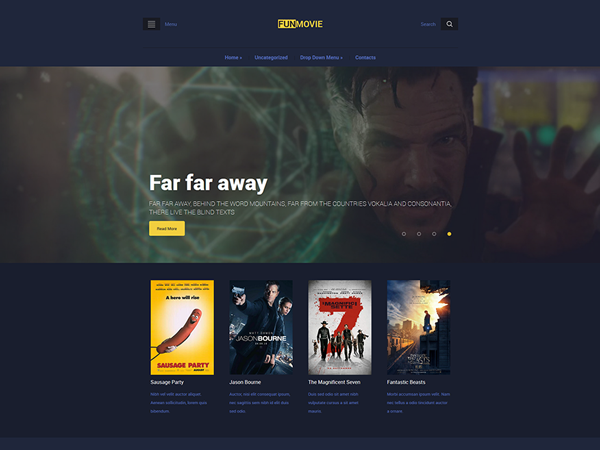 Let's have a look at FunMovie theme for example OR Cabana.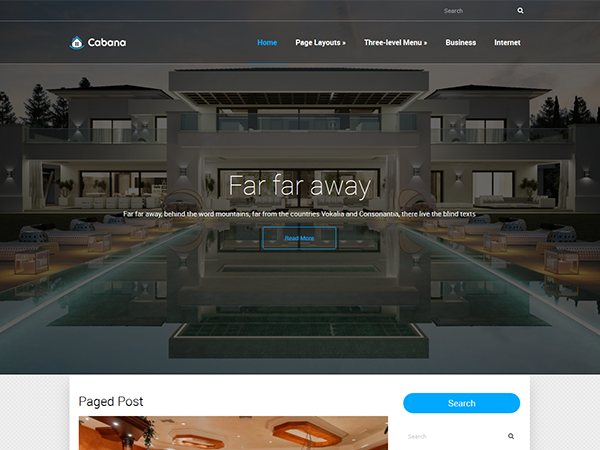 Both of them support:
Logo
Custom layouts for different kind of content

Multi-level menus with a mobile version of them
Several shortcodes to improve appearance of your content
Built-in contact page template, fully customizable along with contact form
Special footer widget area along with separated footer text at the bottom of the page
These themes have built-in SEO option in addition to the mobile version and responsiveness. So you may kill two birds with one stone. Enjoy your first experience in website creation with the best WordPress Themes.